Netflix canceled five hit series!
NETFLIX canceled five series a week after the cast strike ended.
News
TV Shows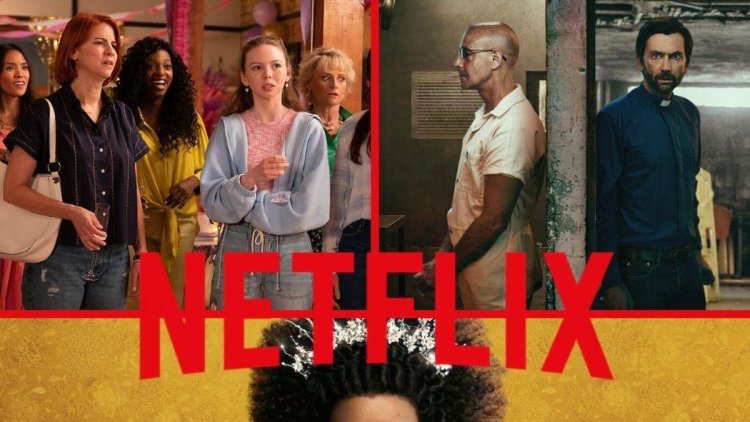 Photo Credits: Promo
Netflix decided to cancel five series a week after the cast strike ended. Now that the Hollywood strikes are over, streaming platforms have to make decisions about their existing content, and it is expected that many could be cut due to rising costs after production on all projects was halted.
Netflix has already picked up five series, one of which was a hit and had a large fan base. Fans of this series were clamoring for a new season: "Shadow and Bone" but that isn't going to be possible.
Bardugo: I am deeply disappointed
Although the first season of the series, adapted from Leigh Bardugo's Grishaverse novels, was a hit on Netflix, the second season was not as successful, leading to the decision to cancel it due to the large budget.
The animated series "Agent Elvis and Captain Fall", as well as the series "Glamorous" with Kim Cattrall and the sci-fi comedy "Farzar", will no longer be filmed.
Commenting on Shadow and Bone's cancellation on Instagram, Bardugo said she was "heartbroken" and "deeply disappointed" by the news. However, she added that she was very grateful, saying:
"Most authors never see an adaptation of their work. Many who do end up regretting the experience. I am one of the few who can watch an adaptation with pride and immense joy."
View this post on Instagram
Furious fans: Why do they even make a series?
Fans still criticize this decision, and many doubt the streaming service's motives. "Why make series if you're not going to finish them?", "This was the best series on the platform", and "How can I end a series without ending the plot?" are just some of the comments from viewers.
In the past, the platform has canceled a number of popular series after two seasons, such as Sense8 and Altered Carbon. Earlier this year, Netflix shocked viewers by refusing to renew 1899 for a second season, despite the fact that the German-language thriller was in the top 10.
NEW: https://tvexposed.com/pierce-brosnan-as-a-ruthless-killer-in-the-fast-charlie
Post By: Vanessa F.