"Monarch: Legacy of Monsters": TV Review
It is confirmed! Very good reviews for the "Monarch: Legacy of Monsters" series.
News
TV Shows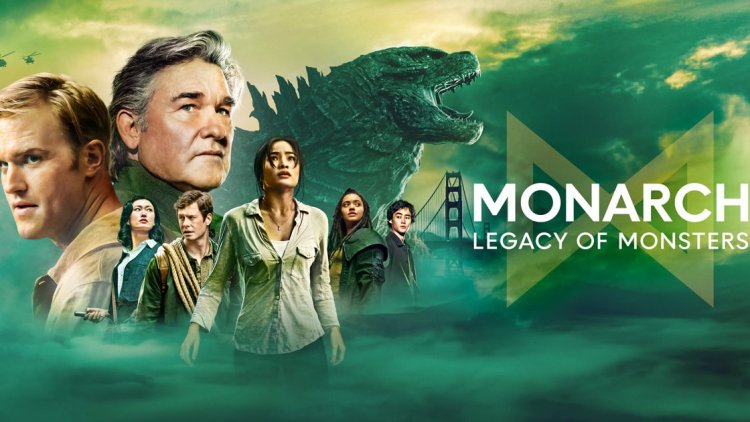 Photo Credits: Promo
The series "Monarch: Legacy of Monsters", which was created as part of the Monsterverse, has just arrived on Apple TV Plus. More precisely, on November 17, the first two episodes of a total of ten arrived. Critics of course got early access to the episodes and judging by the first reviews, they liked the series. On Rotten Tomatoes, "Monarch: Legacy of Monsters" currently has a score of 91% based on a total of 56 reviews from critics.
If you are interested in what some of the critics had to say in brief, then just keep reading!
"We get real intrigue about character development – ​​the best of that comes from the trio of Sawai's Kata, Ren Watabe as Kentaro, and Kiersey Clemons as May. The time we spend with them unraveling the mysteries of the Monarchs (and their families) is the backbone of the show… And while it's all wrapped up in a sci-fi plot, it's pretty relatable to how one would imagine planet Earth" stated Daniel Dockery, Polygon
"Unbelievable as it may sound, "Monarch: Legacy of Monsters" focuses on individual humans spurred into action by the emergence of Godzilla and the Titans, and that's what makes the series such a surprising delight — one that looks like it has the potential to be a real hit for Apple TV Plus," stated Charles Pulliam-Moore, The Verge.
"Once Monarch actually starts producing the monsters that the title promises, the series becomes a lot more fun. Its third episode, which follows the show's heroes as they travel from Japan to South Korea and then Alaska, is such a thrilling, breezy blockbuster adventure that it manages to achieve a cinematic quality that still seems relatively unattainable on television. The best version of Monarch, in other words, is the one that most closely resembles a massive monster movie." added Alex Welch, Inverse
"While the occasional deeper reference requires familiarity with a franchise most audiences are ambivalent about — who actually remembers all the nuances of Godzilla: King Of The Monsters? — its ambitious storytelling with both time travel and world travel makes the most of the show's vast canvas, even on a smaller screen," stated John Nugent, Empire.
"While "Monarch: Legacy of Monsters" may test the patience of those who just want giant creatures to battle each other, there's a lot of potential for what the series wants. Plus, Russell is just as good a person to hold the stage as Godzilla waits at his end. So far, the show seems confident enough to give the story room to breathe and not burden itself too much with connections to the wider universe." stated Chase Hutchinson, Collider.
NEW: https://tvexposed.com/new-the-upcoming-crime-drama-parish
Post By: Vanessa F.