Pierce Brosnan as a ruthless killer in the "Fast Charlie"!
The first trailer for the film is out!
News
Movies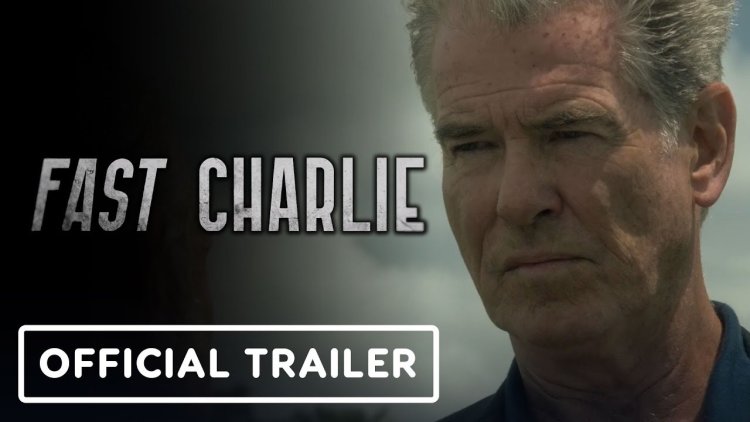 Photo Credits: Promo
Vertical has released the first official trailer for the movie "Fast Charlie", in which Pierce Brosnan plays the title role. He plays an assassin who is tasked with a seemingly impossible mission: he must prove that he has killed a target whose head is missing.
With a simultaneous theatrical and on-demand release scheduled for December 8, the film also stars Morena Baccarin, Gbenga Akinnagbe, Toby Huss, Sharon Gless and the late James Caan in his final performance.
There's one thing we can be sure we'll see in the movie: a shootout. In the trailer alone, Brosnan's Charlie Swift fires his gun at least a dozen times. This suggests that he is a ruthless guy who shoots first and sets up later. However, while he is quick to draw his weapon and ruthless in his shooting, Charlie has a precision and composure that only comes with experience. But now, for the first time in many years, Charlie will likely find himself in a situation that he cannot easily resolve.
"Fast Charlie" is based on the novel by Victor Gischler. The screenplay was adapted by Richard Wenk, who at the moment has established himself as one of the best when it comes to screenplays for action and thrillers. He wrote the screenplays for three films "The Equalizer","The Protégé" and "Jack Reacher: Never Go Back". "Fast Charlie" was directed by Phillip Noyce, who previously directed "The Giver" and "Salt".
We are expecting "Fast Charlie" to premiere in theaters on December 8.
Recall, Pierce Brendan Brosnan is an Irish actor and also a film producer. He is best known as the fifth actor who played secret agent James Bond in the Bond film series, starring in four films from 1995 to 2002. Graduating from the Drama Centre in 1975, Brosnan began working as an acting assistant stage manager at the York Theatre Royal.
NEW: https://tvexposed.com/disney-is-already-planning-snow-kingdom-4
Post By: Vanessa F.