NEW: "Ahsoka: Season 2 " is coming!
if you're an "Ahsoka" fan, we guess you're glad to hear that a second season is already in development.
News
TV Shows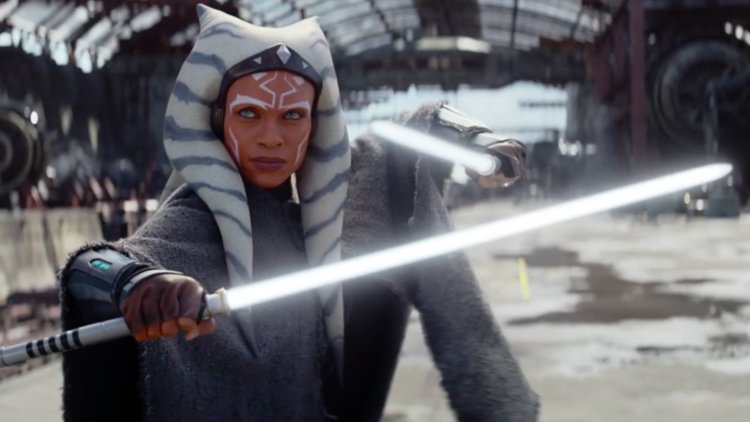 Photo Credits: Promo
We've reached the end of the first season of "Ahsoka", and it looks like Dave Filoni will continue that story, one way or another. We know that Filoni has grandiose plans for the Mandoverse, which is connected through several series, on which he has been working together with Jon Favreau and Rick Famuyiva for the past few years. The grand finale of all that should be a feature film, directed by Filoni himself.
Because of those plans, it's hard to say whether we'll see what happens next in the movie itself, or if we'll get a second season of "Ahsoka" before then. There are currently no clear indications that "Ahsoka" will return to the small screen, but our source reports that a second season (at least in talks) is highly likely, although nothing has been officially confirmed yet. And the situation with the strike must have further complicated things, so we will have to wait for the continuation of the story, in whatever form it comes.
But if you're an "Ahsoka" fan, we guess you're glad to hear that a second season is already in development, although unofficially and at a very early stage.
Your impressions about the final episode from season one:
"Ahsoka certainly had her moments of excitement, but they were often sandwiched between excessive nostalgia and ignorance of what made Rebels and Star Wars: The Clone Wars so good. The cast and directors – including Rick Famuyiwa – salvaged the show's weak scripts, providing depth where there were only shallow shreds of good storytelling. Hopefully, future seasons will benefit from a more diverse range of voices in the writing room, not just behind the camera." – stated one fan.
"There are some issues with the first season of Star Wars, but it also delves into some of the more intriguing parts of the universe. Ahsoka works better in terms of aesthetics and tone than story. At its best, Star Wars makes you feel like there's a vast universe full of fascinating secrets to be discovered, ones overflowing with mystery and magic. Ahsoka pulled back the curtain on some parts of it, especially when it comes to the Nightsisters, who use magic in a way that's completely different from the Jedi and the Sith." –stated another.
"Disney's Ahsoka comes to a great conclusion in The Jedi, the Witch, and the Warlord, with quiet emotional scenes paired with director Rick Famuyiwa's complex struggles. The season finale manages to complete satisfying arcs for all of its characters while still leaving a big cliffhanger." another fan added.
NEW:https://tvexposed.com/did-you-watch-amazons-series-the-wheel-of-time
Post By: Vanessa F.