NEW: Crime-drama 'Narcos - Mexico'
After three successful seasons, the popular series 'Narcos' received a continuation in the form of a special crime drama 'Narcos - Mexico'.
TV Shows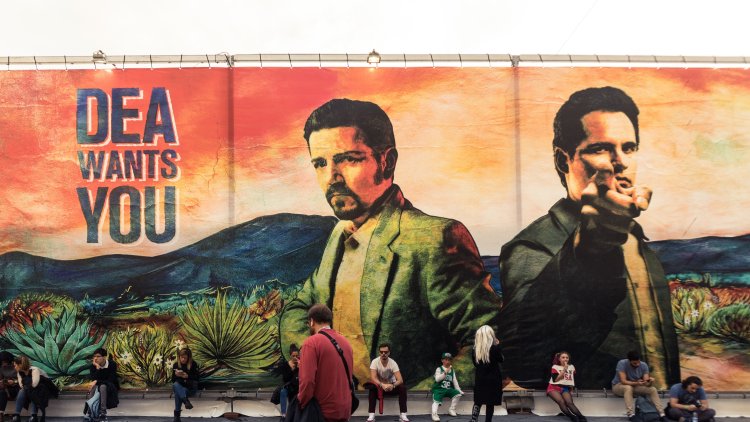 Photo Credits: Shutterstock
The story in ten exciting episodes, directed by Chris Brancat, Carl Bernard and Doug Mir, moves closer to the borders of the United States of America. While most of "Narcos" was dominated by the character of the Colombian drug mafia boss Pablo Escobar, who became a billionaire through the cocaine business, the series "Narcos - Mexico" this time tells about a different drug lord Miguel Ángel Félix Gallardo, played by the Mexican star Diego Luna. Gallardo is far from the pop icon that Escobar was, and maybe that's why his ambition is closer and more understandable to the "ordinary" viewer.
View this post on Instagram
The plot follows the establishment and strengthening of the infamous Mexican cartel, with the wholehearted help of a corrupt government, in the 1980s in Guadalajara. Unlike the Colombians, the original product of the Mexican cartels was marijuana.
The group around Miguel Angel is trying to connect the families that control certain cities and make a cartel out of them. The series also shows how the largest marijuana plantation was created, which stretched over an unimaginable 500 hectares. Gallardo's arch-nemesis, the agent of the American police-intelligence agency for the suppression of narcotics, Enrique Kiki Camarena, played by the American Michael Peña, is an example of an officer who perseveres in his work despite everything, believing in a noble goal, even when he doubts that it can be achieved at all.
It all begins when Kiki Camarena accepts a new position, leaves California with her family and moves to a country that has become one of the strongest smuggling routes in the world. His mission becomes the capture of the head of an emerging Mexican cartel. However, the US DEA was initially completely unprepared and unprepared to deal with an extremely well-organized criminal group. Scoot McNairy, Teresa Ruiz, and Alejandro Eda also play roles in this series.
Post By: Vanessa F.