New love or friendship-Charlize and Gabriel
Charlize Theron became close with Halle Berry's ex-boyfriend, handsome model Gabriel Aubry.
News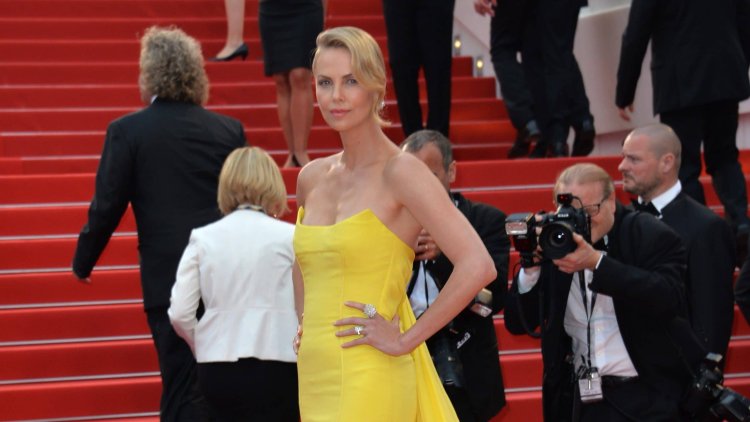 Photo Credits: Shutterstock
The beautiful Charlize Theron has been often hanging out with Gabriel Aubry lately. He is a model who was once in a relationship with Halle Berry with whom he has a daughter Nahla (14), and it was also rumored that he was with Kim Kardashian. According to well-informed Hollywood sources, the blonde actress and model have become very close.
'Everything is very casual so far and they enjoy hanging out. So far, the relationship is not serious and everything is going well, 'said one source about the new man in the life of the 46-year-old Oscar winner.
The famous South African-born actress and Gabriel were already linked back in 2017 but Theron has denied rumors that they are in a relationship. 'I never met him. I met him for about three seconds. I walked over and said, 'Hi!' because our children go to the same school ', said the actress at the time.
Theron is the mother of two daughters Jackson (10) and August (8) whom she adopted in 2012 and 2015. On the other side, Aubry has a daughter Nahla (14) with ex-partner Halle Berry, with whom he divorced in 2010. Their divorce was followed by a torturous struggle over custody accompanied by numerous scandals.
By the way, since Charlize broke up with Sean Penn in the summer of 2015, the media has not connected her with anyone.'I've been on a few dates, but I haven't dated anyone in over five years,' Charlize said on the September of 2020 in a show of Drew Barrymore. It seems that the star of the movie 'Tully' changed her mind.
After everything, she revealed that she was ready to meet new people, but also that she was happy with her life as a soloist.
'I can honestly say this about my life: I don't feel lonely,' Charlize Theron said to Drew in the same interview. Charlize was in a relationship with Third Eye Blind frontman Stephan Jenkins from 1998 to 2001, and then with actor Stuart Townsend. With Stuart, she was in a relationship from 2001 to 2009.