New recipe: Ice cream from frozen bananas!
Make ice cream from frozen bananas and enjoy a cold dessert.
Recipes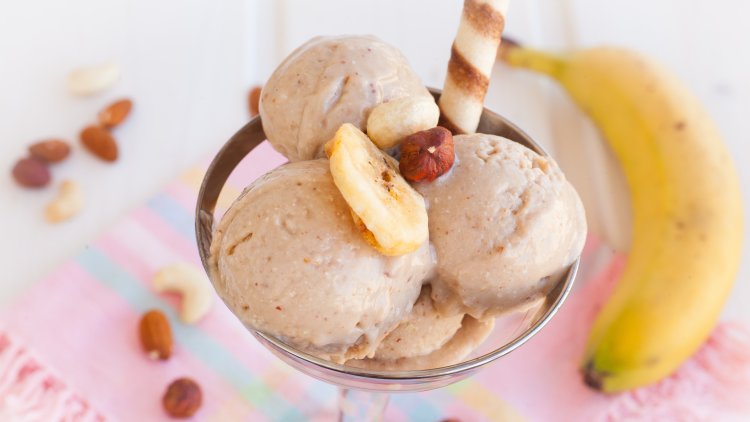 Photo Credits: Shutterstock
Anyone who hasn't tried banana ice cream will want to go to the store after reading this. Whether you are vegan, paleo, lactose intolerant or you just avoid dairy products, banana ice cream is here to please every palate and sweet tooth.
And did we mention that it only requires one ingredient? This simple dessert is also a great way to use up overripe bananas that are just sitting on the counter.
View this post on Instagram


A simple recipe for frozen banana ice cream
Making homemade banana ice cream is very simple. All it requires are frozen bananas, a blender and patience (which is probably the hardest part). Here's how to make this popular, relatively healthy dessert in five simple steps:
Slice 4-6 bananas and place them in a freezer container.

Then put the container in the freezer for at least six hours.

Once the bananas are frozen solid, place them in a blender and blend until smooth and creamy.

Pour the mashed bananas back into the freezer-safe container and put it back in the freezer for another two hours.

Take the container out of the freezer and scoop it up like you would any other ice cream. Serve in a bowl with or without accessories.

Two creative ways to enjoy frozen bananas
Frozen bananas are probably more versatile than you think. In addition to whipping 'ice cream', you can add them to smoothies, frozen cocktails or enjoy other delicious frozen treats. Here's how to make the most of them:
1. Put them in a smoothie
If you want to achieve the perfect, creamy consistency in your smoothies, frozen bananas are key. That's why he keeps a bag of peeled bananas in the freezer and when you need one, you can always put one in the blender without any problems. For example, for a healthy morning drink, add oat milk, coffee and avocado to frozen banana slices.
2. Pieces of banana covered with chocolate
For anyone who needs a sweet treat after dinner (every night), chocolate-covered bananas are always on hand. All you need is a sliced ​​banana, chunks of creamy or peanut butter, and melted chocolate.



Post By: Vanessa F.