NEW: The upcoming crime drama "Parish"
A new thriller series should arrive on the small screen as early as next year!
News
Movies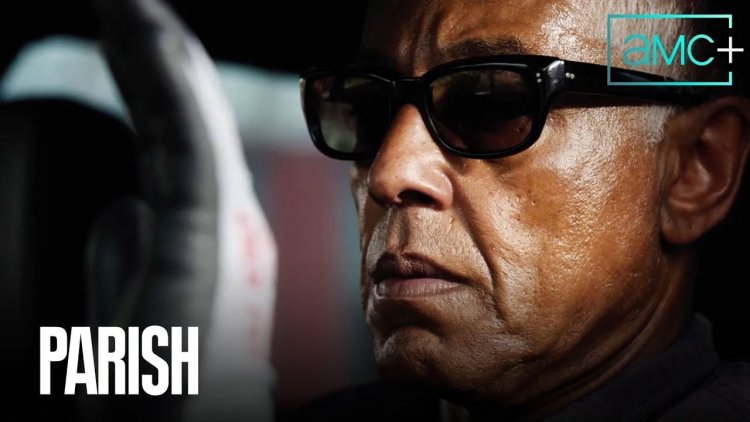 Photo Credits: Promo
The upcoming crime drama "Parish", starring award-winning actor Giancarlo Esposito, has been unveiled. In this short teaser trailer, we have the first glimpse of the crime thriller. This movie will hit the small screen next year with six episodes.
Originally name of this series was "The Driver", and the first announcement of this gangster story describes Graciano "Gray" Parish (Esposito), sitting behind the wheel of a car with a grim look. Just as he firmly grips the wheel, Parish says, "I've been cornered over and over again and it has to stop."
With shots of mother and child hugging on a bed, we hear Parish say that he's had enough of being a companion in his own life. We can hear the increasingly intense music and the hectic ride begins. As it seems at first glance, we are in for a hectic drama with tense races and gunfire.
The series was filmed in New Orleans and follows the story of Gracian Parish, a family man and owner of luxury cars in New Orleans. After the violent death of his son and the collapse of his business, an encounter with an old friend resurfaces some of his old habits and Parish finds himself on a dangerous mission against a violent crime syndicate.
The series is based on the acclaimed British series "The Driver" from 2014, created by Danny Brocklehurst and Jim Poyser. Follows a taxi driver whose life is turned upside down when he agrees to pick up a Zimbabwean gangster mostly known for exploiting undocumented immigrants at the U.S. southern ports. "Parish" is brought to AMC by series creator Sunu Gonera
Along with Esposito, the American version stars Zackary Momoh, Bonnie Mbuli, Ivan Mbakop, Paula Malcomson, Arica Himmel, Skeet Ulrich and Bradley Whitford.
The premiere of the series is expected in 2024, but the exact date is not revealed.
NEW: https://tvexposed.com/young-sheldon-ends-with-the-7th-season
Post By: Vanessa F.