NFT sales plummet: from $12.6 billion to $1 billion in half a year
The cryptocurrency market does not quit plummeting, as we have all witnessed when looking at major currencies like Bitcoin or Ethereum. However, NFTs are also struggling, having fallen to their lowest level in less than a year. This represents a decrease in NFT sales from $12.6 billion in January to a little over $1 billion in June.
Crypto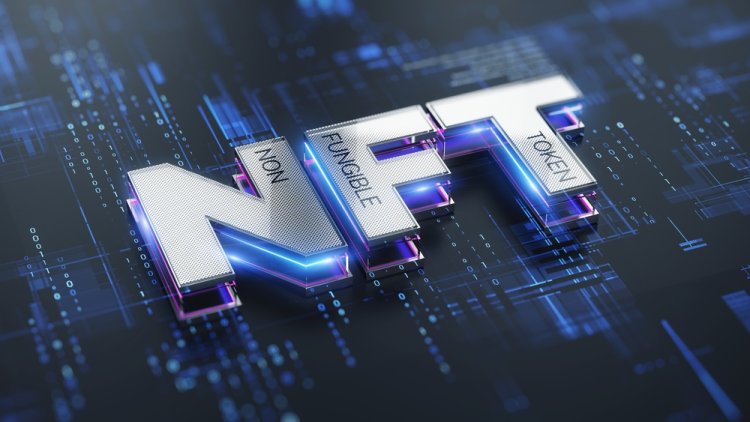 Photo Credits: Shutterstock
According to crypto currency research firm Chainalysis, NFT sales hit £830 million in June, which is little more than $1 billion. This is the biggest dip in NFT sales since June 2021, when they only made $648 million. The odd thing is that its high was only six months ago, in January 2022, with 12.6 billion dollars in NFT sales.
Non-fungible tokens (NFTs) are digital assets that are encrypted and kept on a blockchain. These are one-of-a-kind and non-transferable, as the NFT purchased by a user belongs alone to him. As a result, NFTs have been utilized to increase the value of digital things such as works of art or digital collectibles.
Although there was a lot of interest at first, the number of people who sought to make money by making, buying, and selling NFTs has declined. The difficulties of making one and amassing a large fortune were only in the eyes of a few fortunate individuals. Large corporations, as well as YouTubers such as Willyrex, were urged to develop things that could be sold as such tokens.
However, as the cryptocurrency market has deteriorated, so has an interest in and demand for NFTs, with sales declining at an alarming rate. According to Ethan McMahon, an economist at Chainalysis, the decline in NFT sales is related to the decline in cryptocurrency value. These have decreased in value from approximately 3 trillion dollars in November 2021 to less than 1 trillion dollars today.
Twitter co-founder Jack Dorsey, who wrote his first tweet as NFT, is a fantastic example of how the value of tokens has collapsed. Sina Estavi purchased this in March 2021 for a total of US$2.9 million. However, it was auctioned off earlier this year and received no bids above $14,000.
Nonetheless, this does not deter individuals or businesses from pursuing this business strategy. For example, we have a new gaming studio called Liithos that is now working on an NFT game called Ashfall. Michael Mumbauer and John Garvin, both veterans of Sony Interactive Entertainment, formed this studio.
This is the first triple AAA Web 3.0 game for PC, console, and the Hedera network. Another example is the business Polium, which plans to unveil its Polium One console, which will be capable of running games made on several blockchains. It is scheduled for the third quarter of 2024 and may only be booked by purchasing a " Polium Pass ", an NFT of the Ethereum network limited to 10,000 units.
Post by Bryan C.