Pregnant Lima at the premiere of 'Top Gun'
Pregnant Lima walks in a creation with a naked pregnant belly at the premiere of 'Top Gun'
News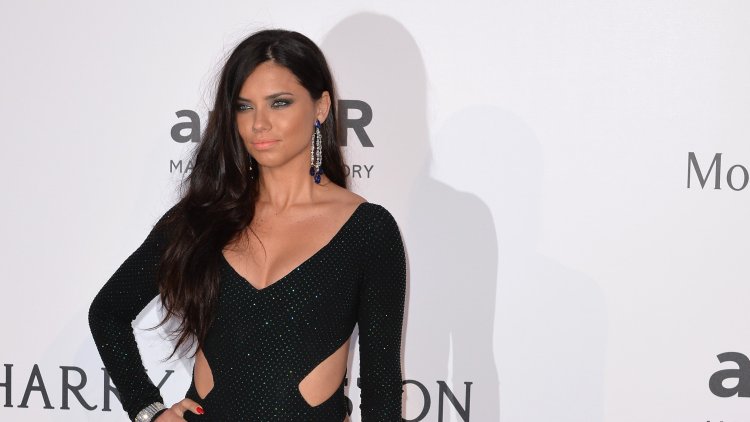 Photo Credits: Shutterstock
Ever since Adriana announced she was pregnant in February, she has not stopped surprising fans with her fashion expression during pregnancy. Model Adriana Lima  (40) often surprises with pregnancy outfits she chooses for red carpets, and she recently wore one of them at a fashion show. Dresses with bare bellies are popular among celebrities, so singer Rihanna (34) is often bare-bellied. Adriana walked the red carpet at the premiere of ' Top Guna' in a black bold dress.
The premiere took place at Cannes Film Festival in France, and Lima shone in a Balmain dress with Chopard jewelry. Next to the model was her boyfriend, film producer Andre Lemmers  (40), with whom she is expecting a baby. He held her tummy during the photo shoot. At one point, Adriana decided to pose alone for photographers, with a big smile.
On this occasion, Lima revealed that she graces the cover of the Brazilian edition of Vogue magazine. On this cover, she has only long extensions and a metal strap around her belly.
She even wore creations for a fashion show for Alexander Wang during pregnancy. This will be Lima's third child, and she has two daughters, Valentina (12) and Sienna (9) from her first marriage to former Serbian basketball player Marko Jarić (43).
Recall, that everyone was waiting impatiently for the gender reveal, and her little ones did not hide their enthusiasm. A boy, a girl, a boy, a girl … A boy arrives at Lemmers and Lima's home. And what do we know about her chosen one?
Andre Lemmers is a film producer by profession who lives in Santa Monica, California. According to his LinkedIn profile, Lemmers has been working as the creative executive director and producer for the production of "Hollywood Gang" since 2016, and four years later he became a partner of the company. In addition, he has been the CEO of "MiLu entertainment" for the last seven years.