Prince Harry kissed the famous actor just weeks before he met Meghan: "We danced and he gave ma a smacker on the lips!"
Paddy McGuinness in his book "My Lifey" described a wild 2016 night out with Prince Harry.
News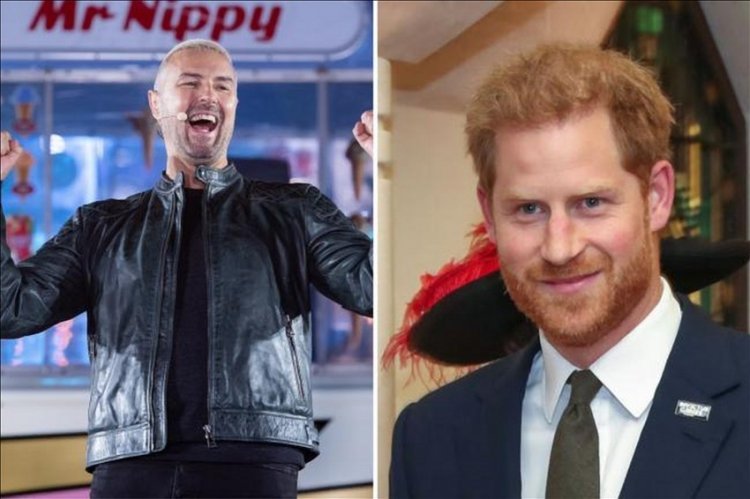 Photo Credits: Getty Images
British presenter and actor Paddy McGuinness recalled his night out with Prince Harry from a few years ago and revealed quite ticklish and rather unknown details.
The 48-year-old Paddy wrote about everything in his new autobiography "My Lifey", and among other things, he mentioned that he once danced topless with Prince Harry, and the dance ended with the Prince kissing him on the mouth. It happened at a party after a charity party at a posh Chelsea bar in June 2016, just weeks before Harry met his current wife Meghan Markle.
'To say we were dancing close was an understatement, our chests were touching. "He then proceeded to take my shirt off. So now I'm topless, a bottle of beer in each hand, dancing with Prince Harry. We finished dancing and while everyone was cheering, we embraced and he gave me a smacker on the lips,"" Paddy claims.
View this post on Instagram
The night out with the Prince was arranged by Paddy's friend Jack Whitehall, and it was on the eve of England's charity football match against the rest of the world the next day at Old Trafford Stadium in Manchester.
Paddy also wrote that Louis Tomlinson of One Direction and Niall Horan along with former English coach Sam Allardyce watched him and Harry in disbelief. After the kiss, it was rumored that Prince Harry had left the club and was declared an absolute legend by all present.
View this post on Instagram
A month later Harry met Meghan at The Dean Street Townhouse in Soho and it seems the wild and crazy night outs he adored, left far behind, but how Meghan will react to Paddy's claims remains to be seen.
By: Sarah R.