Priyanka Chopra left everyone breathless
The actress married in December 2018 to 10 years younger singer Nick Jonas. The couple has been the target of negative comments for some time
Fashion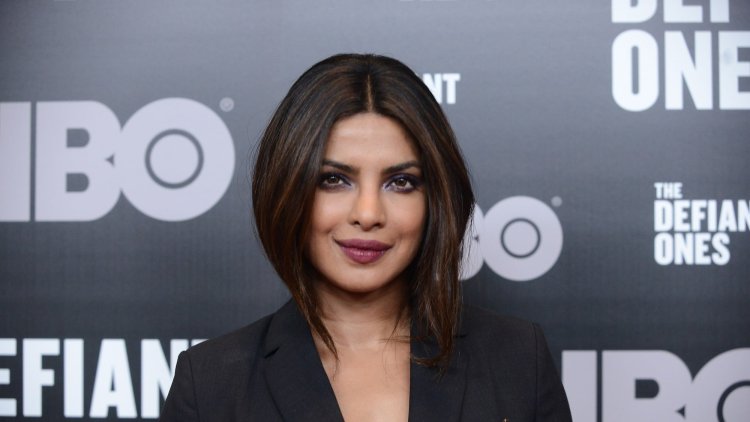 Photo Credits: DepositPhotos
Former Indian miss, actress and singer,  Priyanka Chopra (39) has been attracting attention for years with her dark and seductive look. And this time she enchanted with a seductive fashion combination in which she arrived at the premiere of the film 'Matrix: Resurrection'. She also shared her final look with fans on social media.
She appeared in a long glittery Michael Halpern dress with a deep slit on the thigh, which leaves few indifferent, as evidenced by followers on social media.
- 'You look divine, you're like a diva', 'Beautiful', 'You're so beautiful', are just some of the compliments from enthusiastic followers.
An interesting detail of the dress, in addition to the deep slit, is the addition on the front of the copper sheen that extends from the left side of the waist over the right shoulder. And the silver color gives a special touch of glamor.
Priyanka covered her other shoulder with curls of her long black hair, reminiscent of classic Hollywood glamor with her hairstyle.
And she completed the whole combination with pointed shoes in the color of the dress, with the addition of a few rings and earrings.
By the way, the final look was designed by the American stylist Law Roach (43), while the famous Bridget Barget is responsible for the hairstyle .
Recall, the actress got married in December 2018 after only two months of relationship with 10-year-younger singer Nick Jonas (29). The couple has also been the target of negative comments for some time, such as looking like a mother and son, not spouses. 
'People have been horrible to us and still are. It's amazing to me that when you turn the situation around and the man is older, no one cares about the age difference but they even like it, 'said the Indian beauty on one occasion whose wedding lasted a full three days.
There have been rumors lately that there is a marital crisis among the couple after the beauty removed his last name from all social networks. However, a few days later, the couple appeared on the red carpet and showed never greater love, thus denying everything.