Reminiscence: Interesting atmosphere and idea, but the narration is confusing. A real shame
If such pains didn't exist in 'Westworld', it's because HBO's brainstorming was able to hone them.
Movies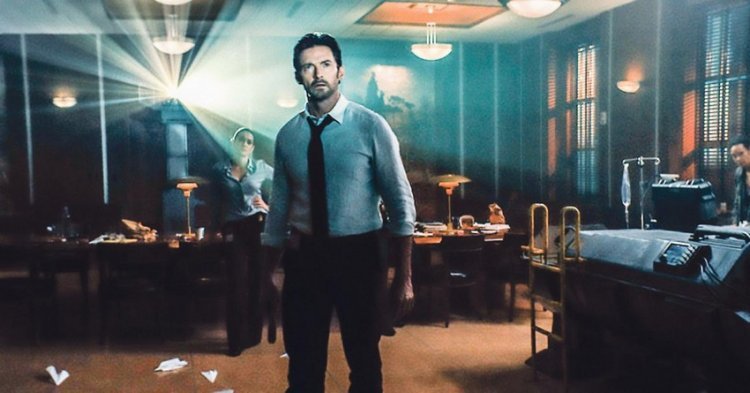 Photo Credits: Promo
The key scene of the movie "Reminiscence" is so archetypal that you seem to have seen it a thousand times. An enigmatic beauty enters the protagonist's office just before closing. The protagonist is a privateer, a rude man of action who has lived through a lot and too much. An unknown beauty comes and orders his services. He starts working for her - but he falls for the charm of a woman who will turn out to be fatal.
All the power of the novel by Chandler and Dashiell Hammett, and a good part of the hard-boiled and noir films from the American '40s, began with just such an archetypal introduction. We find it in the film "Reminiscence", but this time in a completely different environment: that of a dystopian future.
A mysterious disappearance
In the near future, the world is flooded due to global warming. Coastal cities - even Miami - have turned into lagoons through which ships sail. The dry ground was picked up by skillful land barons, the class gap is huge, crime is flourishing. The hero of "Reminiscence" Bannister (Jackman) is a war veteran who knows how to operate a memory recreation machine. During the war, this machine was used to interrogate prisoners. In peace, Bannister's services are used by the prosecution. But - the majority of his parties are poor people who flee from the gloomy present into recreated more beautiful memories. One day, Mae (Rebecca Ferguson) enters the door of Bannister's business and needs the machine for a notorious little thing: she has thrown away the keys. Her entrance through the door, however, is the beginning of a romance abruptly interrupted by the beauty's mysterious disappearance. Bannister sets out in search of her,
SF noir "Reminiscence" is the debut film title of director and screenwriter Lisa Joy, a woman who together with her husband Jonathan Nolan (otherwise, the screenwriter of "Memento") created the successful TV series "Westworld". "Reminiscence" has certain similarities with "Westworld", but also with Nolan's screenwriting works. And this film takes place in the near, dystopian future. It deals with topics of memory and oblivion. Here, too, the key motive is dystopian escapist entertainment. And "Reminiscence" is a film based on rich intertextual connections to tradition. On the one hand, it's a link to film noir and hard-boiled, especially to "Deep Dream" and "Maltese Falcon". On the other hand, it builds on the tradition of New Hollywood noir-SF, especially on "Blade Runner" and "Strange Days" by Kathryn Bigelow. The decadent urbanity of the world of the future is visibly inspired by Ridley Scott and the space after the ecological cataclysm by Dennis Villeneuve. In short, there are many great ideas, even if they are not completely original authors. But, precisely because of that pile of good ideas, it is a pity that "Reminiscence" was performed badly - screenplay-wise and direction-wise. Lisa Joy is a TV format writer and obviously fits the comfort of a multi-hour narrative. The impression is that even in the 116-minute format, she struggles like a marathoner who was allowed to run a sprint.
Strange ellipses
Her narration is confusing, burdened with bumpy flashbacks, running through essential motifs, enslaved by strange ellipses and aggressively explanatory dialogues. To this should be added an uneven direction that is best in action scenes, but often pathetically banal. In addition, the film falls into major inconsistencies when it comes to visualizing recreated memories.
If such pains didn't exist in 'Westworld', it's because HBO's brainstorming was able to hone them. Here - in a film made in a family business (the author's husband is also a producer) - these problems jumped out sharply like a blade. Too bad. Because - "Reminiscence" is a film of interesting ideas, plot, and atmosphere that could and should have been made better.
By: Olivia J. - Gossip Whispers