Sam Hunt Reveals He Is Expecting A Baby
Stars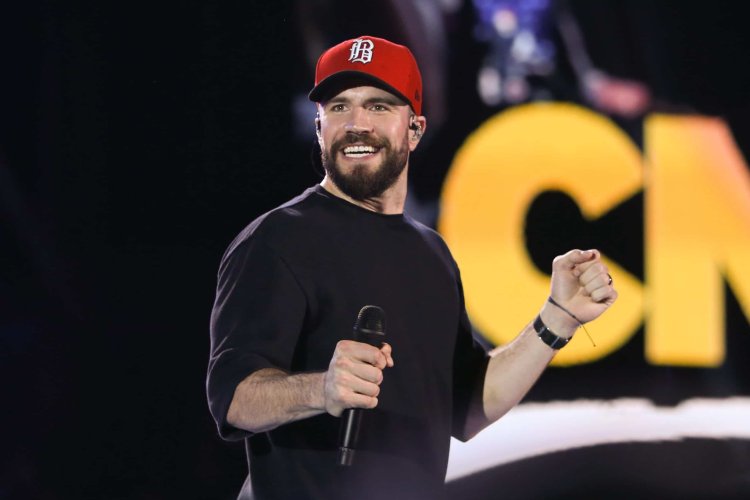 Photo Credits: shutterstock.com
Sam, 37, married Hannah, his estranged wife, in 2017.

Sam Hunt, a country music artist, has announced that he is expecting a baby girl.

The 37-year-old and his estranged wife Hannah Lee Fowler are expecting their first child in May, and the Body Like A Back Road singer has confirmed that they will have a "little girl."

"I haven't said it yet, but I'm expecting a little girl," Sam revealed when appearing as a guest co-host on Country Countdown USA. The kid is expected to arrive in about a month ""I blocked out two months around the end of May and early June," he explained. This year has been centered on that major event in my life."

The couple is awaiting the arrival of their new baby before deciding on a name, but Sam revealed that he has been consulting with a friend and fellow parent Russell Dickerson.
"A few weeks ago, I saw Russell Dickerson, we chatted about parenthood, and I attempted to pick his brain," he added.

I've had several friends have their first children in the previous four or five years. As a result, I believe I am prepared."
Sam and Hannah dated on and off for a long time before marrying in 2017.
Montevallo, his critically praised debut album, was named after Hannah's birthplace in Alabama, and many of the songs were about their courtship and her concerns about his lifestyle.

Hannah, a nurse, filed for divorce in 2022 and announced that she is pregnant in the filings.
She is seeking alimony, child support, and primary custody of the kid, as well as "awarding their distinct separate property" to each party.

In both music and business, Sam Hunt represents a generational transition in country music. He incorporates hip-hop phrasing and current R&B rhythms with country-pop, indicating a shift away from the raucous bro-country that dominated the 2010s. In 2014, he released "Leave the Light On," which was a blockbuster hit and the first of several numbers one hits on the country chart. This triumph paled in contrast to "Body Like a Back Road," which spent months at the top of the charts and set a new record for the most weeks spent at the top.