"Spirited" - the comedy musical about Scrooge!
In the past, Apple revealed the first teaser trailer for "Spirited", one of two new Scrooge movies planned for this holiday season.
News
Movies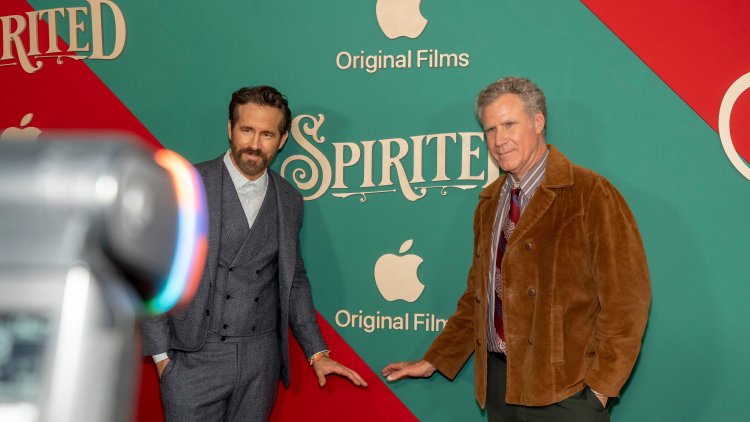 Photo Credits: Shutterstock
Before publishing. Apple revealed the first teaser trailer for "Spirited", one of two new Scrooge movies planned for this holiday season. "Spirited" definitely is not the version of the adaptation of Dickens' Christmas story that we have already had the opportunity to watch so many times. This time it's a musical. The director of the film is Sean Anders (Daddy's Home 1 & 2), and the script is signed by Anders and John Morris. They also produce for "Two Grown Men" along with David Koplanand and George Dewey for Maximum Effort Productions and Ferrell and Jessica Elba for Gloria Sanchez Productions.
And what could be better than watching a festive movie with SNL legend Will Ferrell and Deadpool star Ryan Reynolds in it? Apple's latest Christmas movie called "Spirited" should be your go-to movie to soak up the colors of Christmas, and it's already out.
While it seems like it's usual for Reynolds to make a comedy film, this time he had to put in a lot of effort, as we can see from the rehearsal video of Reynolds practicing his dance moves for the musical.
View this post on Instagram
He posted a video of the rehearsal in one of his latest Instagram posts. But there was one remarkable comment on this video, and it was from his wife Blake Lively that stood out in a comical way. Lively commented on her husband's rehearsal video:" Can you get pregnant while pregnant??"
Every Christmas Eve, the ghost of the current Christmas chooses one dark soul to be visited by three ghosts. But this holiday season, he chose the wrong Scrooge. Clint Briggs turns the tables on his visitor until he begins to question his own past, present and future. For the first time, A Christmas Story is told from the perspective of the ghosts in this hilarious musical with a twist on the classic Dickenson story.
The main roles are played by Ryan Reynolds as a kind of Scrooge, Will Ferrell as the ghost of Christmas present, and Joe Tippett, Octavia Spencer, Aimee Carrero, Marlow Barkley, Jen Tullock, Sunita Mani, and PJ Byrne.
The film "Spirited" arrived in theaters on November 11, and on Apple TV plus on November 18. Watch and enjoy!
NEW: https://tvexposed.com/must-watch-sci-fi-action-horror-prey
Post By: Vanessa F.