Secret weapon of the LA Lakers-Jeanie Buss
She is a secret weapon of the LA Lakers, a former Playboy bunny and one of the most powerful women in the sport.
News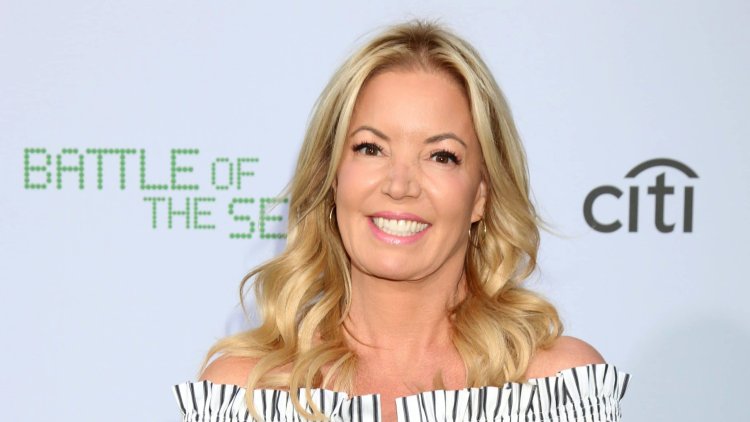 Photo Credits: Shutterstock
Jeanie Buss is much more than just the owner of a legendary basketball club with an amazing sports history. Thanks to everything she has achieved since she took her father's chair, she is among the 10 most influential women in the world in the sports business category, and many call her the 'royal NBA'.She was born on September 26, 1961, as the third of four children of Jerry and Joann Buss. From an early age, she faced a great life challenge after her parents decided to divorce, so it was then that she found solace in sports.
She was never as close to her mother as she was to her father, and she admitted that she was never interested in cooking and cleaning the house. The only thing that fascinated her was the business. While she was growing up, her father didn't have much time for her, mostly because he was focused on creating his real estate empire, and at the same time he owned but also managed the Los Angeles Strings. They were successful tennis players of the time. But in spite of everything, he devoted himself to her in a different way, by giving her a chance to try some other things. Already as a 14-year-old, she began participating in meetings of world tennis associations, and she also played basketball for the women's team of her high school. What is most interesting is that for many years she held the record with the most points scored - in the men's team.
With all that, she was a real beauty, so she decided to try her hand at a completely unknown competition - a series of Miss USA-related pageants. After becoming a finalist in the Miss Beverly Hills pageant, she won the crown as Miss Palisades, then was admitted to the prestigious USC and decided to move to her father's new home in Beverly Hills for schooling. It was 1980, a year after her father bought the Lakers, as well as the Great Western Forum, a large arena in Inglewood.
Under her father's tutelage, Jeanie grew up fascinated by the world of sports, and when she was 19, he offered her a job even though she was still studying. It was about the position of CEO of Strings, and he introduced her to Linda Zafrani, with whom he was delighted. Forty years later Linda, now surnamed Rambis, is the executive director of the LA Lakers and stands side by side with Jeanie in the lead of NBA legends.
After her father passed away in 2013, the Lakers' property was placed under control, and her father's instructions were carried out by Jeanie, her two older brothers, younger sister, and two half-brothers. She became the team president and Lakers representative on the NBA Board of Governors while her brother Jim became executive vice president of basketball operations.
But after three years, during which the Lakers missed all the play-off opportunities, Jeanie knew it was time for a change. In 2017, she agreed to partner with UCLA Health and oversaw the construction of one of the best coaching facilities in the NBA League. She then fired her brother, after which she fought harrowing battles in court and eventually won them. She then invited Magic Johnson to return and once again start managing the 'ship', and the two also brought in Rob Pelinka, longtime manager Kobe Bryant.
Although someone else might give up after all these blows, including the coronavirus pandemic that paralyzed the world, Jeanie decided to move on no matter what and remained strong, focused and determined, using the lessons she learned during her journey.
It was in this extremely emotional and physically challenging year in the history of the NBA League, especially for the Lakers, but Jeanie and her team managed to win another championship. Her story has become a part of history and inspires many not only in the basketball world.