Short exercises that you can do during your lunch break
Sitting at the computer all day, especially at home where we generally do not have a real desk or adequate computer chair, can lead to back or neck pain, and a lack of physical activity in quarantine will certainly lead to the accumulation of unwanted pounds. For both, the solution is short exercises that you can do between breaks.
Lifestyle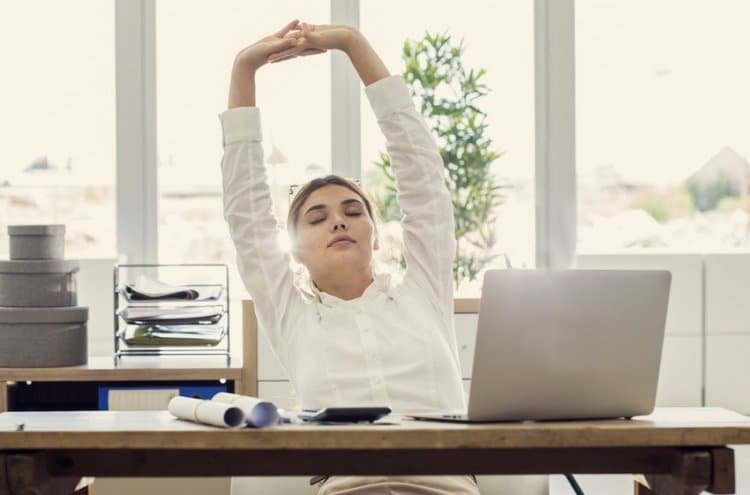 Photo Credits: Shutterstock
If you are not one of those people who enjoy exercising and you can't bring yourself to start with one of the fitness programs, then light exercise, which you can do several times during the day, may be an ideal choice. These exercises are not difficult, but they are great for stretching and moving, which we all need after sitting at the computer for several hours.
There are several types of such exercises, and you can adjust the duration according to how much time you have. If you can set aside 15 minutes, this short yoga session will employ your whole body and you will surely feel refreshed and much better.
You can even do it in the morning, as soon as you wake up, to shake up your body. You don't need any equipment, because all the exercises are done standing up, so it is not a problem if you don't have a yoga mat.
You don't have 15 minutes during working hours? Five minutes you sure have! For these short exercises, you will only need a chair, and they are designed to help you stretch nicely - even those muscles that you forgot to have.
If yoga is not your cup of tea, there are always classic workouts, which you can finish up in 5, 10, or 15 minutes, depending on how much time you have.
You can repeat these exercises several times during the day or whenever you take a short break. Even if you don't have those five minutes, you certainly have enough time to get up and do 10, 15 squats. It may sound insufficient, but anything is better than nothing.
Read More: A berry that speeds up recovery after a workout.
By: Sarah R.