Super luxury solar yacht: A unique concept
Technology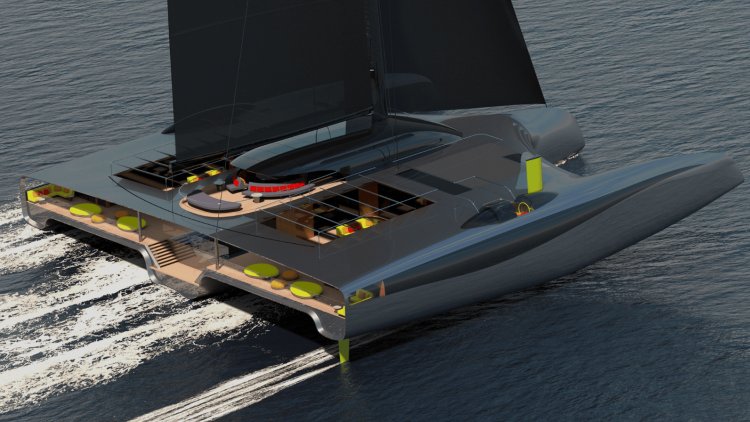 Photo Credits: Vangeestdesign/Promo
The Dutch design group Van Geest Design proposed a novel concept for a "floating dwelling." The 40-meter-long Domus vessel is named after one-story homes found mostly in ancient Rome and Pompeii.
It has a distinctive shape, resulting in an extremely vast space on board. Domus was developed in partnership with Rob Doyle Design and is reported to have double the internal space of a catamaran (two-hull vessel) of the same size as well as all the comfort of a superyacht.
The vessel is built around an eye-catching atrium that connects several spaces. The interior, with a total area of less than 790 square meters, is divided into two decks and has six luxurious cabins for guests, as well as two apartments for the owner with adjoining lounges.
A theater, gym, lounge, bar, and swimming pool are also available. A spa is also available.
Domus, according to Van Geest, will be "the first totally emission-free boat exceeding 750 gross tons." The vessel will employ a combination of solar energy, hydrorecuperation, and hydrogen fuel cells to accomplish this.
During the day, the silent boat will produce, store, and use solar energy, and at night, it will transition to a battery system. It also has a sail, which delivers additional energy from the breeze.
Furthermore, the Domus will be able to tilt at a two-degree angle, lowering air resistance, lessening the chance of overturning, and enhancing speed while maintaining maximum comfort.
According to the Dutch business, "a guest onboard will feel a level of comfort much higher than on any sailing or motorized single-hull vessel during the cruise."