The end for the TV show "The Goldbergs"!
"The Goldbergs" is ending after 10 seasons.
News
TV Shows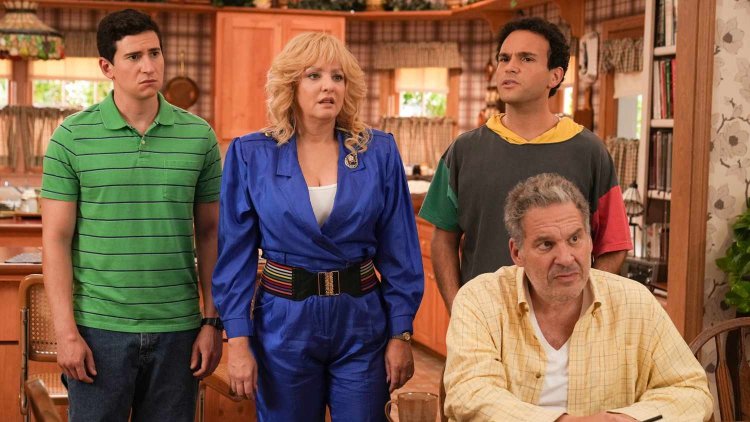 Photo Credits: Promo
"The Goldbergs" is a popular family sitcom that entices audiences with likable characters and an unusual family setting. Created by Adam F. Goldberg and set in a 1980s alternate version of the Philly suburb of Jenkintown, the series revolves around the titular family. The story unfolds through the eyes of Adam, whose transition from pre-adolescence to teenage years mirrors the growth of those around him.
The family includes antisocial patriarch Murray, matriarch Beverly, and children Erica, Barry, and Adam. Adam, the youngest in the family, is also an aspiring filmmaker. While filming events in the family, a new stylistic feature is added to the series. Present-day Adam tells the story with a deep understanding of the characters, and the 80s pop culture references are worth devouring.
Did we come to an end with "The Goldbergs"?
It looks like an end to this show. The cast of this TV show is made up of Wendi McLendon-Covey, Sean Giambrone, Troy Gentile, Hayley Orrantia, and Sam Lerner with Patton Oswalt serving as the narrator.
"It's been an honor to be part of 'The Goldbergs' for the last decade," said McLendon-Covey. "I'm really proud of what we did with the show, and I'm so lucky because I had such a rewarding experience. I will miss my TV family and every last crew member. Thanks to our brilliant writers for giving us thoughtful story arcs year after year, and for being so collaborative. Thanks to the best EPs in the business. And thanks to all our fans (the Goldnerds) for being so sweet and supportive. My heart is full…But I definitely hope I never see another pair of shoulder pads for the rest of my life." he added.
"We are so proud of the 10 years we were able to spend with 'The Goldbergs,'" said Craig Erwich, president of ABC Entertainment. "This is an incredible team and we're so thankful for the joy and entertainment they brought to so many over this time. We look forward to celebrating their final chapter along with the fans in the weeks ahead," he added.