The fiery Italian boasted of a drastic look change!
Damiano David decided to drastically change his looks, so he provoked divided opinions on social media.
News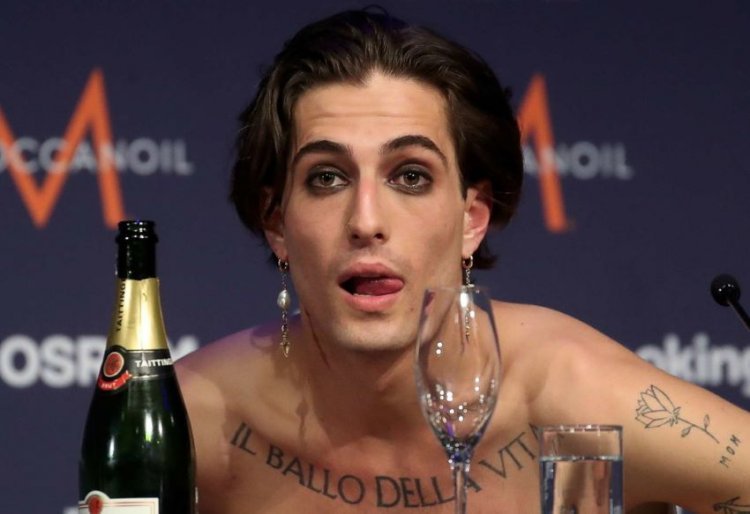 Photo Credits: Vyacheslav ProkofyevTASS via Getty Images
Italian singer Damiano David caused a real stir among the female population after taking the victory at this year's Eurovision Song Contest with his group Maneskin.
The group is releasing a video for the song "I Wanna Be Your Slave" these days, and on the eve of the long-awaited video, Damiano boasted of a change of looks. He showed off his new hairstyle on Instagram after shortening his longer hair, which he liked to wear slicked, a bit on the side, and leaving his bangs hanging on the front.
But his move has met with mixed reactions from millions of fans around the world, and some aren't exactly thrilled with his new look.
View this post on Instagram
"Damiano's hair," "What kind of hairstyle is that, Damiano?", "What happened to your hair?", "I'm going to get a heart attack," "Wow, Damiano looks totally different," "Wait a minute, what happened to Damiano? "," My king is beautiful "," Damiano got a haircut, I'm going to die "," I wasn't ready for this "," Damiano, marry me "," Damiano, you're a bomb ", are part of the divided fan reactions caused by the change of his haircut.
By: Olivia J. - Gossip Whispers