The Last of Us Episode 2 Trailer
After an adrenaline-pumping premiere, HBO released the trailer for The Last of Us Episode 2.
News
TV Shows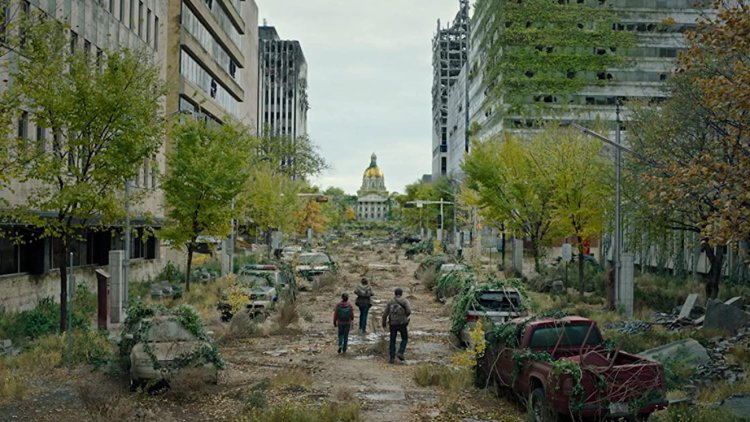 Photo Credits: IMDb/Promo
The trailer for The Last of Us Episode 2 depicts Joel and Ellie's next actions.
The highly anticipated adaptation, based on the hit video game of the same name, revolves around the friendship between inveterate smuggler Joel Miller (Pedro Pascal) and precocious 14-year-old orphan Ellie (Bella Ramsey) as they embark on a journey through the post-apocalyptic United States.
Marlene (Merle Dandridge) enlists Joel and his partner Tess (Anna Torv) to accompany Ellie out of the Boston Quarantine Zone to the headquarters of the Fireflies, a violent revolutionary group when a smuggling transaction goes south.
Following the broadcast of The Last of Us Episode 1, HBO Max published a new trailer showing Joel and Ellie's next steps.
While Joel emotionally removes himself from Ellie, she questions Joel about killing infected, wondering if he thinks about the individuals they once were.
The Last of Us' latest trailer promises a difficult and horrifying adventure filled with horrors from both the infected and the survivors. The film shows Joel, Ellie, and Tess confronted with Clickers, a horrific stage of Cordyceps illness in which fungus sprouts from the infected's head, effectively blinding them.
The species navigates its surroundings by making clicking noises and using echolocation. Melanie Lynskey appears briefly as Kathleen, the leader of a violent group of survivors who may meet Joel, Ellie, and Tess on their trek.
The teaser also highlights potential allies the heroes meet along the way, such as Henry (Lamar Johnson) and Sam (Keivonn Woodard), surviving brothers, and Bill (Nick Offerman) and Frank (Murray Bartlett), mocked smugglers. In episode 1, Joel's radio codes are revealed.
Riley (Storm Reid), Ellie's buddy, also appears in the trailer. The film, as Marlene mentioned in the premiere, displays her link to Ellie, revealing the orphan's past and outlining the events that led to her affliction.
Craig Mazin and Neil Druckmann, co-creators of The Last of Us, have consistently assured fans that the show will stay loyal to the original game while teasing mind-blowing new story developments.
Troy Baker, Joel's original video game voice actor and performance artist, previously remarked about the Bill and Frank episode, praising it and predicting that the story twist will exceed fans' expectations of the show.
Ellie will take her first steps outside the quarantine zone and into the scary, zombie-infested wasteland when The Last of Us returns next Sunday.
Post by Bryan C.