She Was Suffering, Now She Is Famous
Lifestyle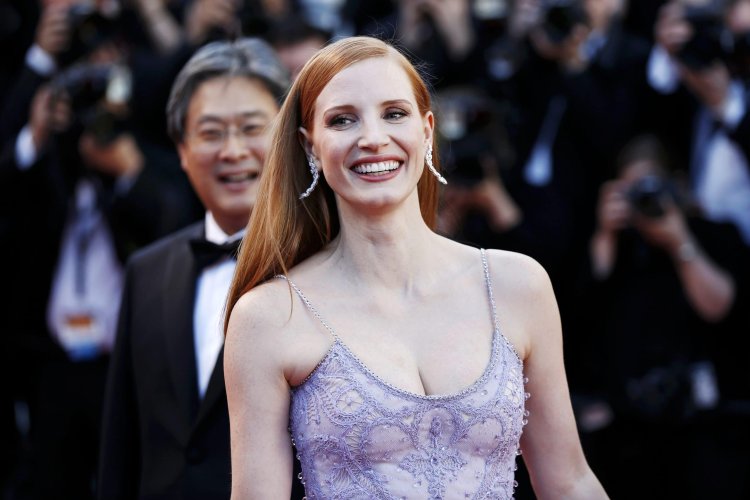 Photo Credits: depositphotos.com
Jessica Chastain is one of the most favorite Hollywood actresses. Today she is appreciating what she has more than her friends and colleagues. In the past she was hungry and often faced her mother's violent partner.
In these days, Jessica is acting in the spy thriller "355", which she also produced. As a producer she allowed all crew members to bring their children to work. Nannies could look after them while their mothers are filming.
The actress lived with her mother and sister. They lived in very bad conditions. She never wanted to meet her father. Her mother was in a few dysfunctional relationships until she met a man who was the first man to bring security to their lives, as Jessica said.
She said that one of her mother's freaks came into her room and grabbed the clothes that were scattered on the floor. He wanted her to fold them, and when she told him to give them back to her, he slapped her. She immediately kicked him. Jessica ran away until everything calmed down, and she didn't care what was going to happen, but at the same time, she was proud to fight back. Even then, she says, she learned that "bullies are usually weak and afraid of strong people. If you retaliate, they will think before they try to attack you next time."
Her mother was a hardworking woman. She did several jobs to feed her daughters. They often went to bed hungry and had to move several times looking for a new home.
As a young girl, she dreamed of becoming an actress. When she entered the world of acting she was told that she isn't pretty enough for that world, because of red hair and freckles. But at the same time, some doors began to open for her.
Everything stopped for her when her sister died. She thought that she would stop acting, after her death. But then she received offers for the first roles in the series 'Emergency Service' and 'Law and Order'.
At one of the Moncler fashion shows, she met the love of her life. He is the son of the Italian count Gianluca Pasio de Preposuloi.
They got married in 2017. Jessica wore a wedding dress which was designed by fashion house Givenchy.
Italy is Jessica's second home. After a very suffering childhood, she is now living a life full of love.