The love story of Frank Sinatra and Ava Gardner is full of passion and despair
Lifestyle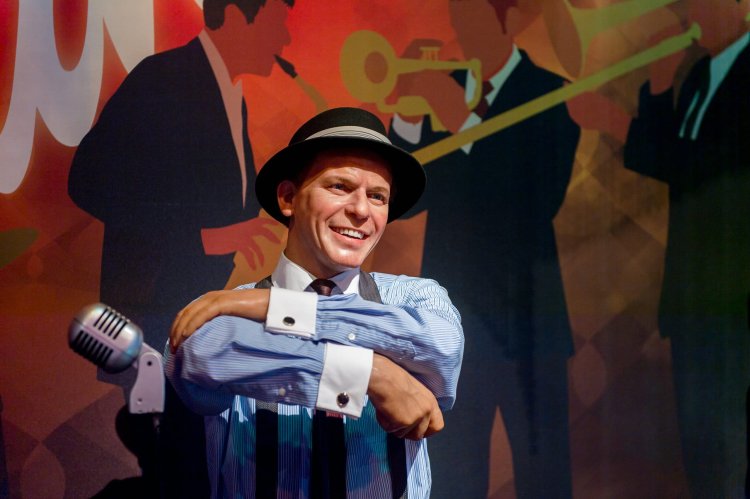 Photo Credits: Shutterstock
Despite the fact it was well known that Frank Sinatra was not faithful to his wife Nancy, he did not even think of divorcing her for more than a decade of marriage - until he lost his head over the young actress Ava Gardner, who became the biggest family in the years that followed.
Even when Ava Gardner was very young, it was clear that she had great fame in front of her and that her unreal beauty would bring her success. When she was only 18, a lawyer from a famous cinema chain saw a portrait of Ava in a shop window, which was made by her son-in-law Larry two years earlier. This photo reached the famous Metro film company Goldwyn Meyer, which soon offered a contract to a young beauty from the town of Brogden. Practically overnight, she dropped out of college and became a movie star from a modest North Carolina girl.
Soon after her arrival to Los Angeles, Ava met the famous Mickey Rooney, to whom she shortly, in 1942, swore eternal love. However, the marriage lasted only a year, and ended with many inconveniences - the actor talked around Hollywood about how Ava was in bed, and she always replied: "Well, he may have enjoyed sex, but heaven knows that I didn't".
Not long after their divorce, she married jazz musician Artie Shaw, with whom she had an even worse marriage, and during that period she kept getting drunk and sought the help of a psychotherapist due to numerous problems. It turned out that great love was just waiting for her around the corner, and Ava found him, the legendary Frank Sinatra.

The most popular singer and actor of his era was married at the time to Nancy Sinatra when rumors surfaced in 1950 that he had been seen at a romantic dinner with Ava Gardner. During that time, they had been happily in love for months, but no one expected this love to be anything more than another Sinatra's extramarital affair.
- "I knew that he was married and, indeed, married men did not rank well with me, but he was handsome, charming, and obviously fascinated by me" - Gardner stated later, soon the media wrote the couple met at a party and immediately ended up in the bedroom.

Sinatra was known as a seducer and serial adulterer, but he never thought of leaving his wife, it was a total shock to the public when Frank left Nancy and their three children, the youngest was still a baby, to continue his life with Ava.
The couple allegedly met while Gardner was married to Mickey Rooney, but the passion between them flamed up only years later and it seemed that no one and nothing could put it out. It was later written that Frank after he saw Ava's photo and way long before he saw it for the first time, told his friends that one day he will marry that beautiful woman, which he accomplished in 1951.

This love story helped Avi determine her position as a fatal and seductive woman due to which men lose their minds, while she had a negative impact on Sinatra's career. Their marriage was not great: they allegedly argued often, made jealous scenes for each other, threw things at each other through the window ..." We were both jealous, impulsive ... When I lose my temper, it's over." So is he" - Ava recalled on one occasion.

Besides the numerous stories about their bizarre relationship, there are plenty about Sinatra, to put it mildly, strange, blackmailing, self-destructive, and disturbing behavior in the most turbulent moments. On one occasion, they allegedly had an argument at the hotel, after which he rushed to the room, soon two shots were heard. Ava rushed into the room and found him lying on the floor with his eyes closed and a gun in his hand, she hugged him, cried, after he opened his eyes and showed that he shot the mattress. Not long after that incident, they had a new argument and Sinatra took a number of sleeping pills and was rushed to the doctor, the actress admitted that she forgave him everything in 25 seconds but she was sure that the singer carefully counted how many pills he would take.

In spite of the fact it was well known how intoxicated Ava and Frank were with each other, it was no secret that the actress was happy to get into extramarital affairs, especially when she had to travel far from their home for work.

- Ava hated being lonely, she couldn't be by herself. She was constantly guarding someone to keep her company - a member of the film crew who collaborated with the actress revealed that Gardner indulged her passions with many colleagues, directors, technicians ...
Far from Sinatra forgetting the old habits he had during his marriage to Nancy - he also allegedly could not sleep in an empty bed.

However, the adultery did not lead to the end of this love story. During her marriage to Sinatra, Ava was at the peak of her career, while Sinatra was slowly going downhill, so he was more and more jealous and possessive.

- "He invested a lot in their marriage, but she was selfish, she only looked at herself." - Sinatra's friends claimed.

Gardner confirmed that she had two abortions during her marriage to Sinatra because she believed that their relationship was not stable enough to give birth to a child. The second abortion was the one that led to the decision to divorce.- "I'm afraid there's no going back from. I did something monstrous" - said the actress.
One of the most popular couples of that time officially divorced in 1957, and Ava complained to her friends that Sinatra could no longer sexually satisfy her. It is known that the singer tried to commit suicide by cutting his veins in an attempt to bring Ava back into his life, but she had no reaction - she didn't even come to visit him while he was lying in the hospital.

Recall, it is known that many desirable men of the middle of the 20th century fell for Ava's charm, among others the aviator and billionaire Howard Hughes and the Spanish bullfighter Luis Miguel Dominguin. However, no one has ever given her as much joy and love as Sinatra, and on one occasion she blamed the singer and his adventures for the collapse of her marriage.

- "I've never been happier than married to Frank. If I remarried, I would only marry him. If I only wanted to share him with other women, we would have been happy" - said Ava. The famous actress Ava passed away on January 25, 1990 in England, while Frank died in Los Angeles eight years later.