The most beautiful places of Tenerife
Tenerife is not only an ideal climate and long beaches, this island offers you a variety of opportunities to enjoy.
Travel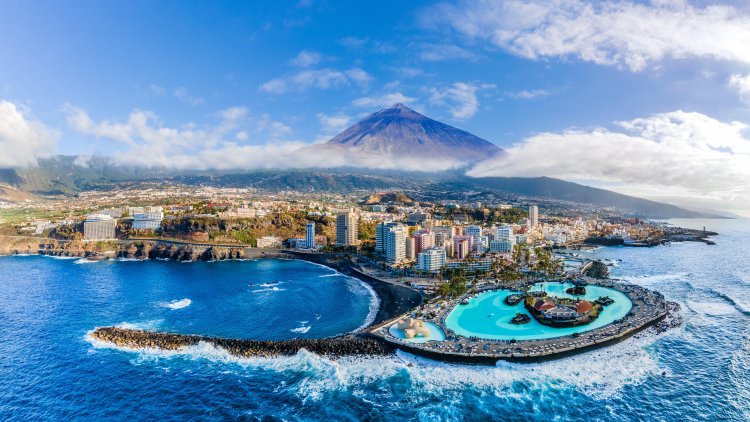 Photo Credits: shutterstock
Perfect beaches, an ideal climate, and exciting entertainment programs are just a small part of what you pay special attention to when planning a vacation. Tenerife offers much more, and to make sure of the same, let this island be your next destination.
The Canary Island, how they call the land of volcanoes, parks, and eternal spring, is characterized by convincingly the best climate - the average temperature during the winter months is 22 degrees, and the summers are mild, which is one of the reasons why they say that there is "eternal spring".
The island's trademark is the "dragon tree", a natural wonder that has existed for more than three thousand years and is a special attraction of this volcanic island, as well as Teide National Park, which is considered the most visited park in Europe and is under UNESCO protection.
Tenerife is not only an ideal climate and long beaches, this island offers you a variety of opportunities to enjoy. Get lost in the beauties of nature, relax on the beach, climb the highest peak in Spain, walk through the old town, and spend time with the whole family in an amusement park.
One thing is for sure: the endless choice of activities and the heavenly beauty of this Canary Island will not leave you indifferent. The information that the directors of the films 'Star Wars' and the 'Clash of the Titans', who shot many scenes on this island, did not resist Tenerife also supports this.
View this post on Instagram
You will find fun for the whole family everywhere. After visiting the volcanic national park, continue to Siam - the largest water park in Europe where you can enjoy the 28-meter descents surrounded by tropical lush vegetation. In this Thai-style park, you can enjoy authentic specialties and views of the magnificent architecture.
If you plan to go on a tour in your own organization, you can rent a car on the island. When it comes to the most beautiful beaches of this island, you will find a peaceful refuge on the beaches of Playa Tejita and Las Teresitas, which are among the top 10 most beautiful on this island.
If you like a good time, you can go to Playa de las Americas, where there are many clubs, restaurants, and shops along the beach. If you want a peaceful holiday, you can go to the nearby peaceful village of Los Cristianos. Puerto de la Cruz is probably the best-kept secret island, with cobbled streets, an arch, and small squares under dense tree canopies. You can enjoy the old town, but also the botanical garden that gathers a large number of tourists.
Post by: Rinna James