The Mountain from "Game of Thrones" looks totally different today as he loses 110 pounds
After retiring from the competition for World's Strongest Man in 2020, Hafþór "Thor" Björnsson made a change in his career, and his boxing debut followed, which caused him to lose 110 pounds.
News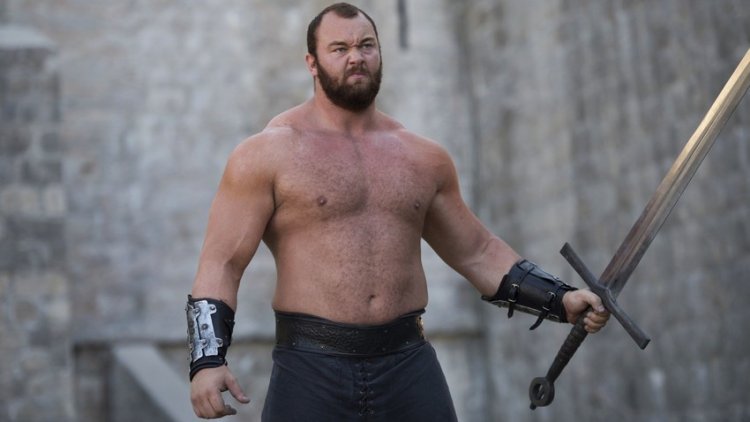 Photo Credits: HBO
Björnsson managed all that, even though he ate a lot. You would surely get tired if you just read his daily menu, let alone ate it.
The former strongest man in the world lost 110 pounds in a year and a half by eating five rich meals a day.
In an interview with Insider, Hafþór Júlíus Björnsson revealed that he usually starts his day with two scrambled eggs, 200g of chicken, yogurt, 40g of oatmeal, and 50 g of blueberries. His second meal is 230g of beef with 140g of rice and 100 g of green vegetables, such as spinach or green beans.
Meal number three consists of 230g of chicken with 200g of plain white potatoes or sweet potatoes and another 100g of green vegetables. His fourth meal is 230g of salmon with rice and 100g of spinach. He completes his mammoth day with a meal with another yogurt, 30g of peanut butter, and a teaspoon of protein powder. Does anyone else feel tired after reading it all?
View this post on Instagram
This list may seem like an awful lot of food, but for The Mountain, this is a big drop in calories, since he used to eat up to eight meals a day with frequent getting up at night to "snag" something.
"You can't always live like a robot. I try to have healthy meals for six days and to give myself a break one day. That does not mean that I should overeat, but if I feel like eating pizza, I take it and eat it on that "free" day" he said.
What contributed to this look are certainly boxing matches, for which the strongest man in the world prepares intensively and trains regularly. He also reports about it on social networks, where his enviable figure can be seen.
View this post on Instagram
By: Helen B.