The series "Ted" got its first teaser and premiere date!
Peacock tells the story of the friendship between Ted and John in his teenage years.
News
TV Shows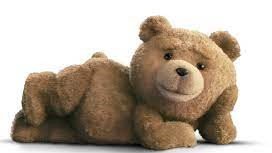 Photo Credits: Promo
The comedy series "Ted" got the first teaser and the official release date. Isn't that great? Of course, concrete details about the plot are not known, and in the teaser, we can see Ted writing/reading his letter in 1993 and 2023. The first episode that awaits us is supposedly supersized and it will probably last about an hour. All the other series in this season will last 30 minutes.
The series is of course written by Seth MacFarlane, author of the films "Ted" and "Ted 2", and it is a prequel set in 1993 when Ted's (voice also lent by MacFarlane ) initial popularity declined. Now he lives at home in Framingham, Massachusetts with his best friend John Bennett ( Max Burkholder, played by Mark Wahlberg ) and his parents Matty and Susan ( Scott Grimes and Alanna Ubach ) and his cousin Blaire ( Giorgia Whigham ) who lives with them. If you are wondering why is his cousin there with them, well she lives there because of the nearby college she goes to.
Ted may not be the best influence on John, but at the end of the day, he is a loyal friend and he is always there for him. Although we only got a teaser, MacFarlane took to social media to post some photos from the series where we can see the aforementioned family and some scenes from the upcoming series.
MacFarlane is the screenwriter of the series, executive producer, director, actor, and showrunner with Paul Corrigan and Brad Walsh. The series received the green light back in June 2021, and due to the fact that it is a prequel, it is not expected that Wahlberg, Amanda Seyfried and Mila Kunis reprise their roles from the films.
The series "Ted" will arrive on Peacock on January 11, 2024, with all seven episodes (or eight, only the first two episodes will be broadcast as one).
NEW: https://tvexposed.com/coming-soon-netflix-series-terminator
Post By: Vanessa F.