The worst celebrity love tips!
The love relationships of celebrities are completely different from those of us ordinary mortals, but they still consider themselves competent to give us some advice. Here are the worst!
News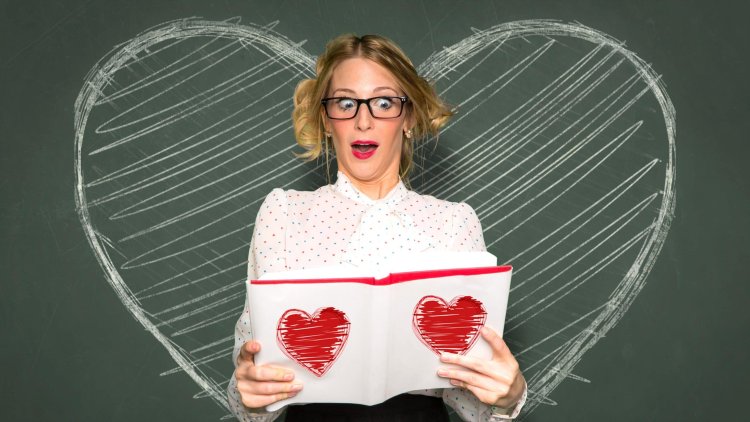 Photo Credits: Shutterstock
When it comes to love issues, we don't know why anyone would think it's a good idea to listen to some celebrity's advice. Although there are exceptions and celebrities who have proven for decades to be more ordinary than many 'ordinary' people, they are still dominated by those who are not very famous for their relationships, as well as for love advice that they proudly share with fans.
Chelsea Handler has revealed that Gwyneth Paltrow has a quick and easy solution to end all quarrels with her partner Chris Martin. ' Whatever you want to learn, do the exact opposite. If you are angry, approach him full of love and honor him with oral sex. '
Adam Levine suggests, however, that you test the person you are dating: 'I always like to dress in a tuxedo and tell a girl to dress really elegantly. I love picking her up and going to McDonald's in a tuxedo. That's my move. You don't have to give a bunch of money on a first date, ' he told last year. 'You don't want to show everything on a first date. Dress elegantly, but go to Mcdonald's. Her world will be shaken. '
Renowned host and producer of The Millionaire Matchmaker suggests dates only while you have the lowest possible weight and you are investing in cosmetic corrections: 'Go for injections and chemical peels. You have to look good to attract a man. '
Uma Thurman served her pearls to the British magazine: 'It seems harder and harder to make contact with men, especially for mature women. But it's better to have a relationship with someone who cheats on you than with someone who doesn't flush the toilet. '
Julie Delpy offered some tips for men's relationships in Esquire magazine back in 2007: ' You have to be available at all times, but you won't always answer a call when he calls.' 
Megan Fox has always believed that there is no use of men in their twenties: ' Guys in their twenties are a waste of time. They have nothing to offer to talk to and they are immature. '
Mariah Carey believes that when you do something wrong in a relationship, you should simply shift the blame onto the other person . 'I think before you move on, you just have to be able to let go of the anger and then focus on yourself and do it,' she once said. 'And if you did something wrong, blame your partner for it !'