There are 22 years of difference between Harrison Ford and his wife that they never noticed
Harrison Ford and Calista Flockhart fell in love in 2002 after she devised a plan to get him out.
News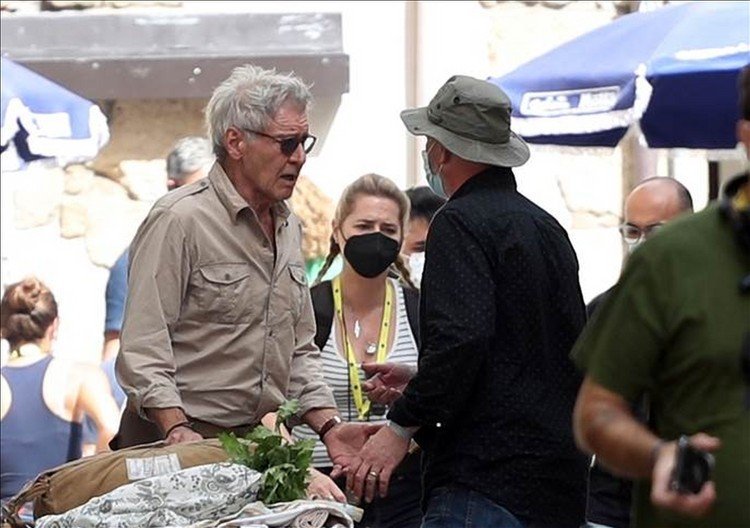 Photo Credits: Profimedia
Acting legend Harrison Ford, 79, is back on the set of the movie 'Indiana Jones 5' after being injured in late June while filming a fight scene.
Harrison was filmed in the Italian city ​​of Cefalu as he prepared for new scenes and consulted with the production. The actor wore the already well-known clothing combination of archaeologist Indiana Jones, which consists of a worn, brown leather jacket, a gray shirt and pants, and high shoes.
Ford looked good and seems to have healed from a shoulder injury he suffered three months ago. By the way, the film legend married a 22-years-younger actress, star of the 'Ally McBeal' series Calisa Flockhart, and he won over fans all over the world with his accessibility and that he wanted to take photos with everyone.
View this post on Instagram
Harrison and Calista, have been married since 2010 and met in 2002 at the Golden Globes. The actress was eager to meet him, so she poured a drink on him and pretended to do it by accident. That went well and Ford invited her to dinner to which she took a friend, X-Men star James Marsden.
After hanging out at the restaurant, they went to Ford's for a drink, and then he chased Marsden away. "He just looked at me and told me I had to go home," James said. Flockhart and Ford fell in love and at no point did they care about the comments because of the age difference.
View this post on Instagram
The actor won over her son Liam (20) whom she adopted while he was a baby. Harrison has been married twice before Calista and has a daughter and three sons with his ex-wives, one of whom is three years younger than his current wife.
Interestingly, the star of the film franchise 'Indiana Jones' built a house where he and Flockhart live on a ranch, and in real life, he resembles the heroes he embodied. He likes to fly a helicopter with which he once had an accident, but also saved a woman he noticed lost in the woods .
By: Amber V. - Gossip Whispers