Three amazing mocktails that will knock you off your feet
Try these three phenomenal, refreshing non-alcoholic cocktails that are not just juice!
Recipes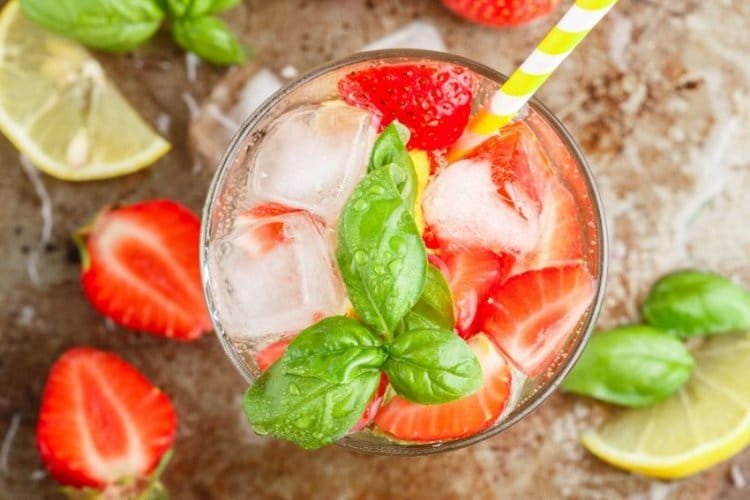 Photo Credits: Shutterstock
Do you already have a smile on your face when you think of cocktails? Many avoid them because they contain alcohol, but we should not forget that there are also alcohol-free variants.
Non-alcoholic cocktails (aka. mocktails) are refreshing, while healthy and delicious. They are an ideal drink both for a garden party and for an evening party by the sea. If you haven't made them yet, now is the time to give it a try. Before you throw yourself into the preparation, don't forget to provide enough ice. The taste will be best if you cool all the ingredients well first.
Blueberry Virgin Mojito
Unlike the classic mojito, which is based on white rum, lime, sugar, and mint, Blueberry Virgin Mojito hides the perfect combination of fresh blueberries, lime, and mint leaves.
Ingredients:
10-12 blueberries
1/2 lime (squeezed juice)
4 mint leaves
2 tablespoons honey
1/2 cup crushed ice (ice cubes will also serve)
1/2 cup sparkling water
1/2 cup water
Preparation:
Mix fresh blueberries with mint leaves, lightly mashing them to release aroma and juice. Add this mixture to a tall glass, then pour honey and lime juice. Stir well and add plain water. Finally, add acidic water and decorate with mint leaves and a few whole blueberries.
View this post on Instagram
Strawberry and Lime Cocktail
The sweetness of the strawberry is permeated with a sour note of lime, while the mint adds a dose of freshness. Basil seeds have a neutral taste but are very healthy. By immersing in the liquid, it swells, so that the cocktail will get a specific texture.
Ingredients:
6 chopped strawberries
1 squeezed lime
2 glasses of carbonated water
2 tablespoons honey (you can sweeten later)
1 tablespoon basil seeds
5 leaves mint
ice cubes
Preparation:
Soak basil seeds in water and leave them like that for 10 minutes. Mash half of the strawberries to make a porridge. Mix the porridge with chopped strawberries, lime juice, honey, and mint. Pour into a glass, add ice, water, and basil seeds. Stir well. If necessary, add more honey.
View this post on Instagram
Refreshing Watermelon Cocktail
Watermelon is a powerful antioxidant that helps our body neutralize harmful radicals. Thanks to a large amount of water, cucumber is an ideal food for hydration and refreshing the body. So, a cocktail based on watermelon and cucumber is a perfect choice for a healthy and tasty refreshment.
Ingredients:
1 cucumber
2 large slices of watermelon
3 tablespoons honey
1/4 lime (squeezed juice)
8 mint leaves
Preparation:
Blend all ingredients except ice and mint, then strain. Put ice in a glass, add juice and garnish with mint leaves and a piece of watermelon.
View this post on Instagram
By: Sarah R.