WHAT WILL ASHTON SAY ABOUT IT? Mila Kunis was caught kissing another man
Actress Mila Kunis in the arms of actor Finn Wittrock
News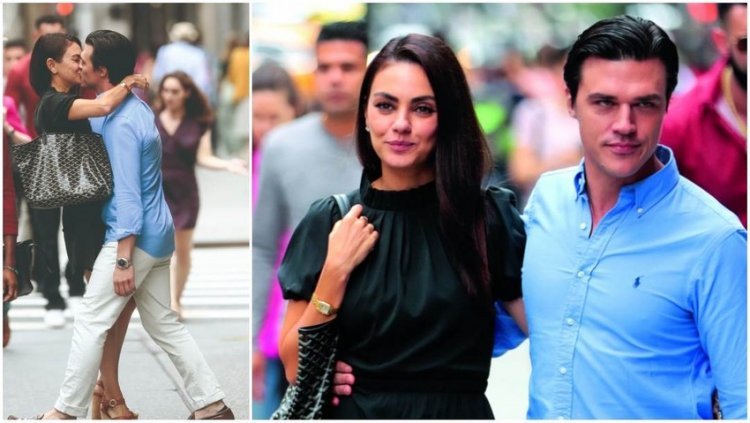 Photo Credits: Profimedia
Actress Mila Kunis radiated as she kissed and hugged actor Finn Wittrock during a walk through the streets of New York last week.
No, she did not cheat or divorce her husband, actor Ashton Kutcher, but she was only filming a movie with a colleague. Mila and Finn are the stars of the new film 'Luckiest Girl Alive', which is based on the novel by Jessica Knoll and brings the story of Ana FaNella, who apparently has everything - a great job and a fiancé with whom she is planning a wedding.
But when she is contacted by a director who is making a documentary about an event that happened when she was a teenager, she has to face dark secrets that could ruin her perfect life. The film version of this story is directed by Mike Barker, and it will also star Connie Britton and Jennifer Beals.
By the way, the 38-year-old actress is happily married to colleague Ashton Kutcher with whom she has a six-year-old daughter Wyatt Isabelle and a four-year-old son Dimitri Portwood. Wittrock, 36, also enjoys family life - he has been married to Sarah Roberts since 2014, whom he met while studying, and their son Jude was born two years ago.
By: Amber V. - Gossip Whispers