Where is scandalous Aaron Carter now?
At the end of the 90's, on the wave of Nick Carson's popularity, his younger brother Aaron embarked on the path of his music career.
News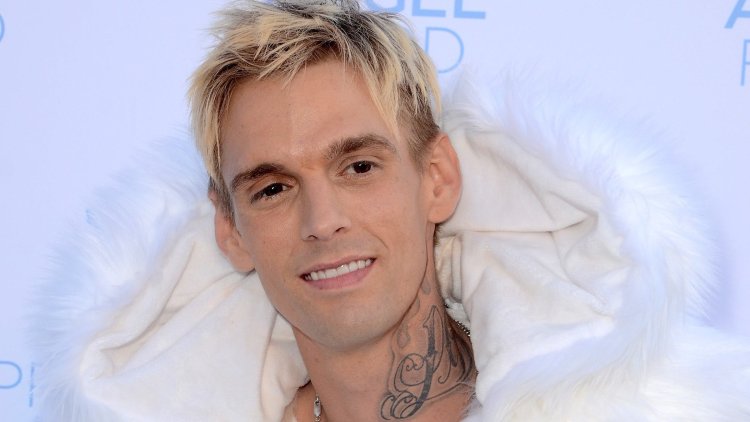 Photo Credits: shutterstock
There are few who do not remember "the Backstreet Boys", perhaps the most popular boy band of all time, and certainly one of the sweetest members of the same was Nick Carter. Then, at the end of the 90's, on the wave of Nick's popularity, his younger brother Aaron embarked on the path of his music career.
But, it seems as if the fame of the adorable, blonde Aaron, the always smiling teenage star, happened in another life... Today he looks completely different, and that's how he also behaves and lives with big problems that seem to have no way out.
Recently, his ex-fiancée Melanie Martin made worrying claims - that Aaron broke three of her ribs during a recent fight. Allegedly, it all happened on February 21, and after the conflict that escalated into physical violence, Melanie asked for a restraining order.
The model, who has a son Prince with younger Carter, also revealed that he kicked them out of the house.
This is not the first time the couple has had problems and shared it with the public; quite the opposite - both of them openly complain about it on social networks and even break up more often than anyone would think.
In 2019, Aaron was banned from accessing his brother Nick and his family, but also his sister Angel, who is his twin.
Nick also explained to the public how Aaron admitted to their sister Angel that he suffers from schizophrenia and bipolar disorder, as well as that he heard voices in his about "killing babies". When Angel asked him if he was thinking of killing anyone else, he simply replied, "I'm thinking of killing Lauren Kitt," and that's Nick's wife.
Let us remind you, Aaron started his career when he was only nine years old, and the first of the four albums released was most successful. In recent years, he has mostly gained fame by participating in various reality shows, and he regularly talks to the public about his problems with narcotics and mental problems.
Also, at one point, he suffered from an eating disorder, so he lost weight rapidly, and he did not hide that he was addicted to antidepressants. At one time, he openly listed his diagnoses in a show on American television.
He also showed bottles of six different medications he consumes each day.
Nick and Aaron Carter had a very difficult childhood due to frequent quarrels between their parents, and they were additionally burdened by the fame. Both brothers admitted that they were also beaten by their peers at school, and Nick once pointed out that he was saved only by the fact that he was part of the boy band and that they were his only support in life.
But it seems that Aaron did not manage to save himself, as well as their sister Leslie, who died at the age of only 25 from an overdose of antidepressants.