"1899" won't get a second season!
The cancellation of the series is quite a surprise for those who followed it.
News
TV Shows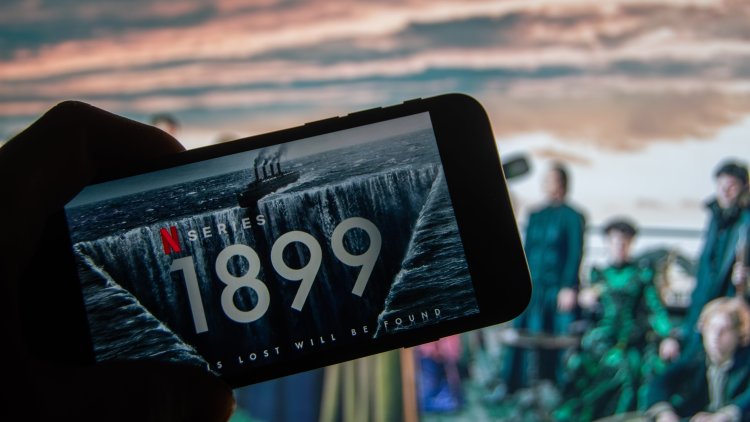 Photo Credits: Shutterstock
The first season of the series "1899" is focused on the mysterious events of the voyage of an immigrant ship from Europe to New York. Travelers of different origins and nationalities are united in their hopes and dreams for a new century and future abroad. But when they discover another long-lost ship on the open sea, their journey unexpectedly becomes a nightmare. A web of secrets seems to connect each traveler's past.
The main stars are Emily Beecham (Cruella) as Maura Franklin, Andreas Pietschmann (Dark) as Eyk Larsen, Anton Lesser (Pirates of the Caribbean: On Stranger Tides), Alexandre Willaume (The Wheel of Time), Aneurin Barnard (Dunkirk), Lucas Lynggaard Tønnesen (The Rain), Mathilde Ollivier (Overlord), Miguel Bernardeau (Elite), Richard Hope (Piece of Cake), Clara Rosager (Morbius) and Jonas Bloquet (Elle).
The Netflix series "1899" maybe isn't exactly what we were hoping for, but we're not sure that it deserves to be written off so easily, after only one season. Netflix revealed the first look at the series during their global fan event Tudum. There we got the first glimpse of the mysterious plot of the series. The series arrived on Netflix on November 17 with all eight episodes of the first season.
Unfortunately, we will not find out what the next chapter should be. The cancellation of the series is quite a surprise for those who followed it, because it had impressive viewing figures, and the series was in the Top 10 Netflix series for several weeks. The series was not well received either by critics or the audience. On the site Rotten Tomatoes, it holds a rating of 76% from critics and 74% from viewers.
View this post on Instagram
It's obvious that the show's creators aren't happy with Netflix's decision to cancel the series, and we can't say we don't get it. Earlier they revealed their plans for more seasons, telling Deadline that they "depend on the viewers" and the streaming platform that needs to give them the green light to continue.
NEW: https://tvexposed.com/the-most-anticipated-movies-of-2023-part-two
Post By: Vanessa F.