5 CREATIVE IDEAS FOR A SUMMER "RESET" OF THE KITCHEN
And right now, while everyone else is enjoying nature, or is on summer vacation, you decide to finally give your kitchen some shine? We have to admit it's a great idea!
Lifestyle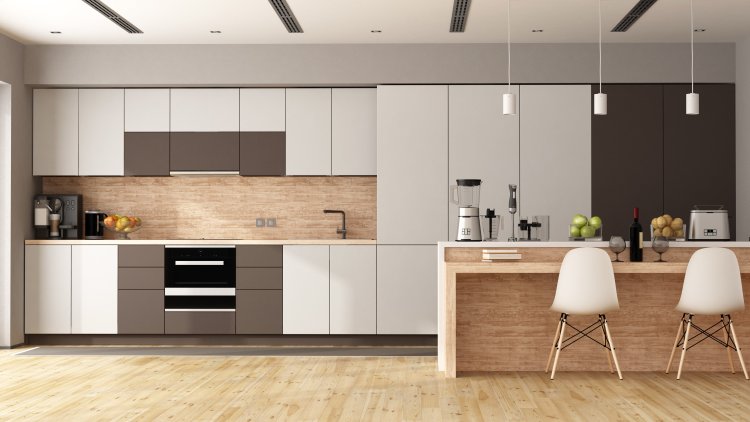 Photo Credits: shutterstock
Summer is the perfect time of year to experiment with different styles, colors, and patterns, all with the aim of improving the overall look of the home. Of course, most of us are not ready to immediately implement all these experiments in larger areas of the interior, so the smaller (or rather - more private ) zones of the home are perfect for just that!
Remodeling or renovating the kitchen does not have to be an expensive and demanding project, only if you decide in time what you would actually like to achieve in this part of the home. In other words, a summer kitchen update can be as extensive or as plain and simple as you (and your household) want. In the following text, we bring you 5 fantastic ideas that can help you in this creative mission!
THE KITCHEN AS A LARGER ENTERTAINMENT AREA
If you like to hang out with your neighbors and friends, and often organize delicious parties in your home, then it's the right time to overcome that feeling of tightness that arises from time to time. Why not knock down some walls to create more space? If your house is old, the kitchen is probably a separate room instead of part of an open floor plan. Placing a large kitchen island in the middle of the kitchen will allow your guests to gather comfortably, and it will certainly be easier for you to serve food and drinks.
A KITCHEN THAT HIDES AN OFFICE INSIDE
If you are one of those who work from home, or you simply have a special hobby that can be practiced in the interior, then why wouldn't that special work zone be placed right in the kitchen? Adding a large kitchen island, just as suggested for entertaining, can do double duty as a space for craft hobbies or laptop work. Storage, whether hidden or open, can be installed under the island and thus provide better organization.
KITCHEN WITH SEPARATE DINING AREA
If the large table in the dining area "feels" too lonely during the meal, an option is a more comfortable corner to accommodate all family members. A booth-style seat in the corner of the kitchen that also has a perfect view of the yard or the surrounding area - that's exactly what's in demand and becoming more and more popular over the years! Adding nicely placed benches also makes this space more attractive, so we are sure that this way you will enjoy your afternoon cup of coffee or some delicious cake more. This can also be a great place to spend some time working on your laptop or tablet.
View this post on Instagram
A FEW PLANTS AND NATURAL MATERIALS FOR A MORE "ORGANIC" KITCHEN LOOK
If you haven't been able to make your home more energy efficient, the kitchen is a great place to start. And it's not just about natural materials or plants that would certainly enhance this space and make it more attractive. Choose freely kitchen appliances that use less energy and water. Opt for kitchen elements made of natural and sustainable materials. Then choose adhesives and finishes that are free of formaldehyde, a chemical that contributes to indoor air pollution. Replace old bar counters with ones made of recycled glass, stone, or other material. All this will help make your kitchen a better and more attractive place.
MODERNIZE YOUR KITCHEN WITH SMALL DETAILS
Modernizing the kitchen is a popular choice for homeowners these days. Some recent kitchen trends can be particularly appealing to most homes. That's why it would be good to consider the flexibility offered by transitional styles (like eclectic) as well as the possibility of easy maintenance, affordability, or a universal design that would suit everyone. For example, even adding some new faucets or appliances would be an ideal re-design that would significantly "raise" the look of the complete kitchen.
Post by: Rinna James