A new shock is awaiting the royal family? Many were wondering why Penny Knatchbull was so close to Prince Philip and the Queen will not like this move
Penny Knatchbull had been close to Prince Philip for decades, and many suspected there was something more than friendship between them.
News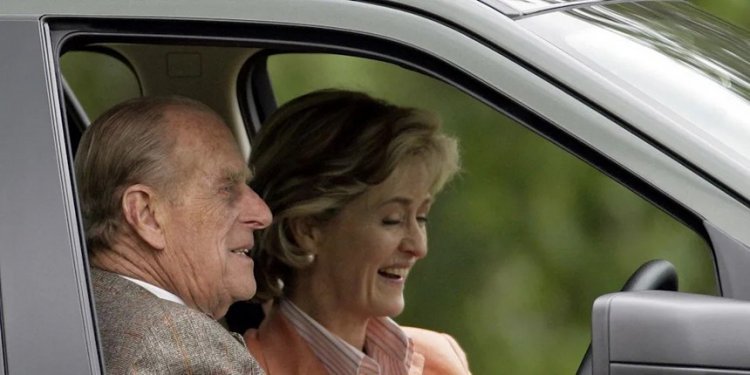 Photo Credits: Getty Images
The production of "The Crown" series is reportedly preparing a big shock for the British royal family in the new season. The fifth season of the popular series will show the details of the relationship between the late Prince Philip and the aristocrat Penny Knatchbull, who is 30 years younger than him. The 68-year-old Penny will be played by actress Natascha McElhone, and judging by numerous comments, the whole season will not be particularly pleasing to the royal family.
"Their closeness has aroused the astonishment of the British public for years and has been the cause of allegations that they had an affair, but Philip and Penny had always claimed to be just friends," a source told The Sun. The source adds that the creators of the popular series assessed that this connection is very worthy of a closer investigation, so they included it in the new season.
Buckingham Palace has not commented on allegations about Penny, nor her role in the new season of the series.
Penny had been a very close friend of the late prince for years, and reportedly knew his secrets, which he did not reveal to the queen. They hung out for decades and met in 1974 while she was in a relationship with Norton Knatchbull, one of Philip's closest friends.
They were specially brought together by the tragedy that struck her family in 1991 when her five-year-old daughter Leonora died of kidney cancer. Philip then started inviting Penny to all gatherings, and Penny was dubbed by the British media "Philip's greatest love after the Queen".
View this post on Instagram
By: Helen B.