A nun in the fight against artificial intelligence: " Mrs. Davis"
The series marks a new collaboration between Lindelof and Gilpin.
News
TV Shows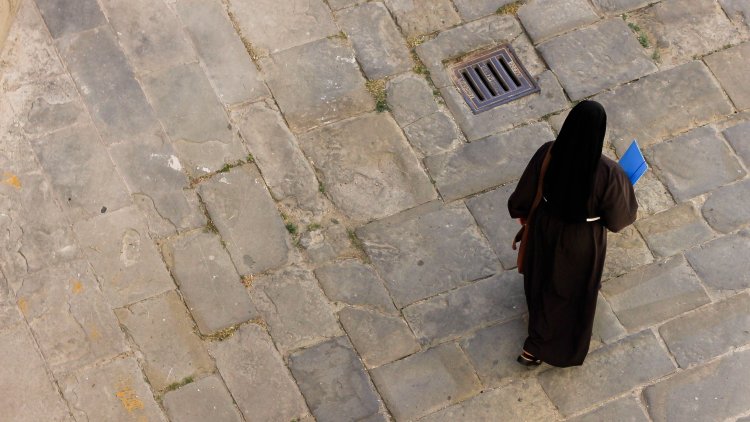 Photo Credits: Shutterstock
"Mrs. Davis" is Peacock's genre series written and executive produced by Damon Lindelof (The Leftovers, Watchmen) and Tara Hernandez (The Big Bang Theory, Young Sheldon). Hernandez is also the showrunner of this sci-fi series about which we didn't know much before she was published.
All we knew about the plot was that it would explore faith versus technology — an epic battle of biblical and binary proportions. Before publishing it was revealed that we will see Betty Gilpin (GLOW, The Tomorrow War) in one of the main roles. And that is the truth. She portrays a nun who will come to grips with state-of-the-art, high-level artificial intelligence. The executive producer and one of the directors is Owen Harris (Black Mirror: San Junipero, Brave New World).
View this post on Instagram
The series marks a new collaboration between Lindelof and Gilpin. They previously worked together on the subversive satirical thriller "The Hunt", in which Gilpin played the lead role, while Lindelof co-wrote and produced.
10 episodes of the series Mrs. Davis were ordered in May 2021, according to the straight-to-series principle. On that occasion, Lindelof said the following: "Tara Hernandez is an astonishingly original talent. Talking to her about "Mrs. Davis" was one of the few things that kept me sane during the pandemic… I can't wait for the world to meet them both."
"A series like "Mrs. Davis" is exactly why we love creating television content. The brilliant minds of Tara Hernandez and Damon Lindelof have come up with one of the most indisputably innovative concepts imaginable. We are so thrilled because we will be on this crazy ride with them." - Channing Dungey, chairman of Warner Bros., once said.
"Yes, your life could use some adventure, some escapism - hearty laughter and cathartic crying. You will experience all this if you join me in this Quest. And what do you have to lose?" are some of Mrs. Davis' words from this series. Enjoy!
NEW: https://tvexposed.com/sci-fi-series-the-man-who-fell-to-earth
Post By: Vanessa F.