After the Miss 1947 election, Gina started getting roles
These are her best movies...
News
Movies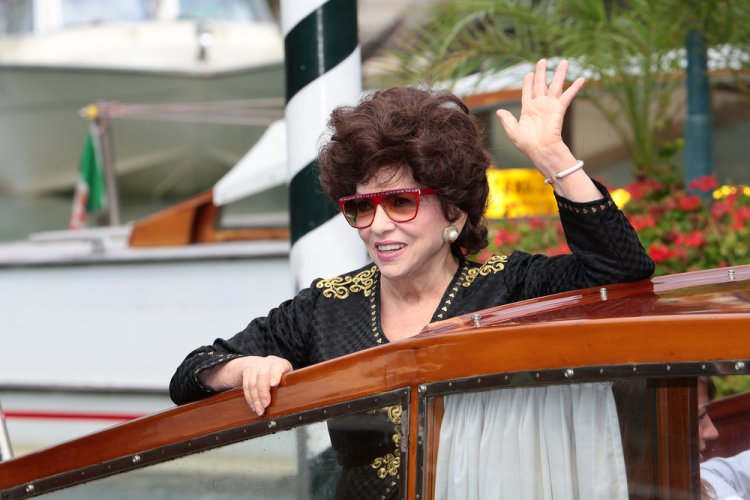 Photo Credits: Shutterstock
Actress Gina Lollobrigida passed away at the age of 95. She came to Rome to study fine arts, but she couldn't stay away from the big screen. Her cinematic career began in 1946 when she was cast in a minor role in Aquilla Nera (Black Eagle). The daily charge was extraordinary for her standards at the time - 1,000 lire per day.
When she entered the Miss Italy contest in 1947, her career took off. Although she did not win, her attractiveness was not overlooked. Film offers began pouring in almost immediately. After appearing in the 1947 film adaptation of Donizetti's opera Lucia di Lammermoor, she recognized that squandering the opportunities that were provided to her would be irresponsible.
Follie per l'opera, in which Gina featured, was exhibited as the first Western film following WWII in both the United States and the Soviet Union. The next year, Gina requested a million lire fee from director Mario Costa for her performance in the film I Pagliacci, an unfathomably large number. But Costa consented, and the media gushed about Gina's "unrepeatable beauty" as a result.
She mastered French and English, which helped her become one of Europe's most sought-after actors, and she quickly began receiving accolades. Some of her most memorable roles are listed here.
A Dog's Life, 1950.
Middle-aged Nino Martoni is the leader of a third-rate company of variety show entertainers who, in the early 1950s, performed with his men at decaying cinemas around the Italian region.
Three young girls, ambitious Franca (T. Lees), amorous Vera (D. Scala), and temperamental Margherita (G. Lollobrigida), who will conduct their lives in separate paths, are among his entertainment.
Margherita is a girl who is loyal to her boss and entirely dedicated to her work, who has a passion for entertainment, and is willing to stick behind Martoni through thick and thin.
Trapeze, 1956.
Mike Ribble (Burt Lancaster), a circus trapeze artist and former huge star, is paralyzed after an accident. He recognizes Tino Orsini (Tony Curtis) as a potential new star and starts to teach him. But Orsini is distracted by the gorgeous and manipulative Lola, the third member of their circus show (Gina Lollobrigida). When a love triangle is formed, the tension rises.
Notre Dame bell tower, 1956.
The first color adaptation of the renowned novel is the French version. The film's sole English speakers are the seductive Esmeralda (G. Lollobrigida) and the hunchbacked Quasimodo (A. Quinn); the rest of the actors speak French.
Solomon and the Queen of Sheba, 1959.
It is a film about the wise Israeli king Solomon and his battle with the Egyptian pharaoh and the treacherous Queen of Sheba. A thousand years before the birth of Christ, Israel was ruled by King David (F. Currie), who fought the Egyptians his entire life.
God appeared to David in a dream shortly before his death and instructed him that his younger son Salomon (Y. Brynner) should succeed him in the Israeli kingdom, not his older son and crown prince Adonijah (G. Sanders).
Outraged by his father's decision, Adonijah pledges that he will one day receive the crown he so desires. Meanwhile, the Egyptian pharaoh (D. Farrar) chooses to give the beautiful Queen of Sheba (G. Lollobrigida) a port on the Red Sea in order to recruit an ally in the struggle against Israel and Solomon, whose wise and noble rule resurrected the kingdom of Israel. Solomon is confronted with ruin as he gains dangerous opponents against him while also being tested by God.
Straw Woman, 1964.
Charles Richmond (Ralph Richardson), the sickly tyrant magnate, enjoys his caregiver, the Italian Maria (Gina Lollobrigida). However, she falls in love with his nephew Anthony (Sean Connery), a loser who is only concerned with how to get his uncle's riches.
Hotel Paradiso, 1966.
The playwright Feydeau is staying at the Paradiso in Paris. He's supposed to be working on a new play, but he can't seem to find inspiration, so he decides to observe the other guests' lives: Boniface (Alec Guinness), an unhappy married man, and Marcella (Gina Lollobrigida), a beautiful young woman who is willing to go to any length to win back her beloved husband.
That wonderful November 1969.
Nino (Paolo Turco), a seventeen-year-old boy, goes on holiday to his wealthy family' Sicilian house. Nino also meets his peer Giulietta (Isabella Savona) in the villa, as well as his aunt Cettina (Gina Lollobrigida), who seduced him a few years ago and with whom he is still in love. He does not want to study in London because of her. Aside from her marriage, Cettina has a lover, of whom Nino is envious.
Post by Bryan C.