Akin Akinozu and Talat Bulut in the new series Tuzak | The Trap
Work on the new Turkish series does not stop. The latest project in the world of Turkish series is called Tuzak | The Trap.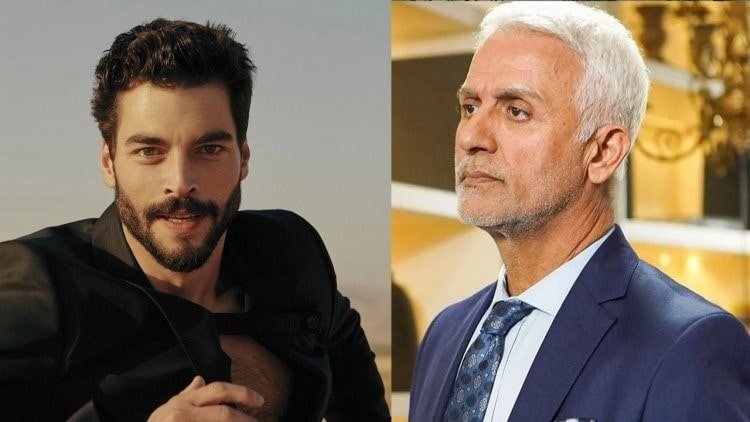 Photo Credits: Internet Haber
The summer season of the Turkish TV series is in full swing, and we are constantly receiving news about new projects. The company Acun Medya, which is owned by Acun Ilicali, started preparations for a new project. Namely, we will have the opportunity to watch a new TV series called Tuzak | TheTrap. Therefore, it is known that this new series will be broadcast on TV8 channel. Considering that the owner of the channel and the owner of the production company are the same, additional savings will be made on these costs and the money will be able to be diverted elsewhere. What may be somewhat worrying is the lack of experience in creating series, but Ilicali is someone who is in the world of television and series for a really long time.
In addition, he assembled a very good team. The script for the series Tuzak | The Trap is written by Eylem Canpolat, who also works on the series Aziz, in which Murat Yildirim plays the main role. The new season of this series will come in the fall. The director of this new project is Aytac Cicek, who is known for his work in the series Erkenci Kus | Daydreamer and Masumiyet | Innocence.
View this post on Instagram
The main role in the new television series Tuzak | The Trap will be portrayed by Akin Akinoza. Akin didn't have much luck with his last project, the series Kaderimin Oyunu | The game of my destiny, so without a doubt, he is very motivated to work on the new series. Besides him, the series will have another main male actor. It is very popular Turkish actor Talat Bulut, who is well known to viewers of Turkish TV series for his role in the series Yasak Elma | The forbidden apple. Akinozu will play the role of lawyer Ozan in the series, while Bulut will portray the character of a businessman named Aslan. The rest of the cast of the new series, in which the main roles will be played by Akin and Talat, as well as the details of the plot of this project, will be known in the following days.
What many are perhaps most interested in is which lady will be Akin's partner on stage. Filming of this series will begin in August, while the first episode will be broadcast sometime in October this year.
NEW:https://tvexposed.com/turkish-adaptation-of-beverly-hills-in-works
Post By: Vanessa F.