Turkish adaptation of 'Beverly Hills' in works
There have been talks about a Turkish adaptation of the popular American series Beverly Hills for a long time. Now it has become known that the series is called Gelecec Uzun Surer | Future Lasts Forever, but so are some interesting facts about it.
TV Shows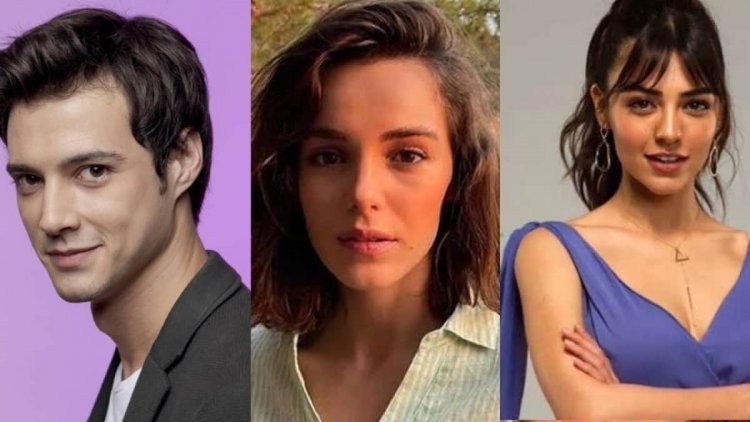 Photo Credits: Internet Haber
The company Ay Yapim has started preparations for a new Turkish TV series called Gelecec Uzun Surer or in translation Future Lasts Forever. It is a Turkish adaptation of the popular American series Beverly Hills 90210. The main roles in this new series will be played by Hafsanur Sancaktutan, Aslihan Malbora and Mert Yazicioglu.
According to some so far unconfirmed information, Mert and Aslihan will portray twins in the plot of the series. In addition to them, negotiations are also underway with Selahattin Pasali and Ahsen Eroglu. The director is Deniz Yorulmazer, and the script is written by Damla Serim. It is also known that the series will be broadcast on Turkish Fox TV, sometime in the fall.
However, the Turkish name of this new series is still not certain. A few years ago, a film was made under that name, so it would not be surprising if the name of the series was changed.
View this post on Instagram
When it comes to actors, an excellent team of young and very talented names has been assembled. Aslihan Malbora did a great job in the TV series Uc Kurus | Three Cents. After that, she received a really large number of offers for new roles.
As a reminder, Aslihan is also working on the series Etkileyici | Impressive. It is about the project of the digital platform Gain, the first season of which has already been recorded. In this series, Malbora portrays the character of Leyla who took a firm stand instead of taking a step back in fear of the lynching she was facing. Leyla fearlessly defends what she knows exactly in the face of the lynching she experienced, and decides to fight by challenging the roles of women imposed on her by society.
According to the announcements, a really interesting series awaits us. In addition, from the TV series Gelecec Uzun Surer | Future Lasts Forever, expectations are high, so it will be very interesting to follow Aslihan in her new projects.
Post by: Rinna James