"Bridgerton": Who leaves and who stays
"I will pull you out of your shoes", says the new actress in "Bridgerton".
News
Movies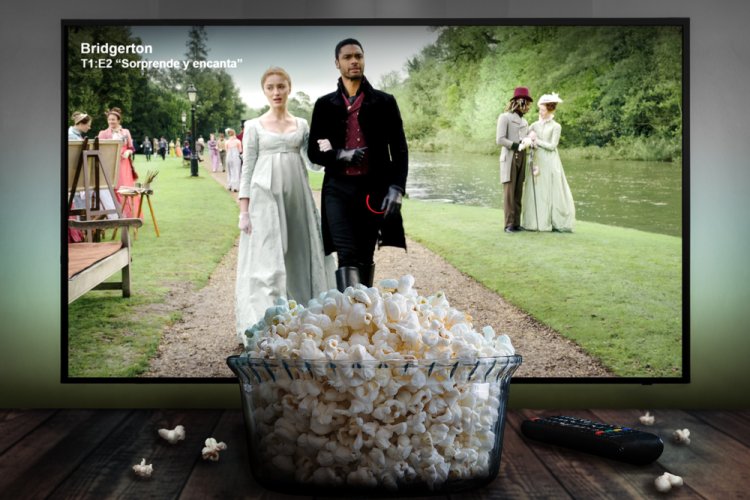 Photo Credits: Shutterstock
The actors became globally popular overnight, after the first episodes...
The official release date for the third season of "Bridgerton" has yet to be confirmed, although some facts are known.
In the upcoming season, some new faces will arrive. After her co-star Ruby Stokes selected another movie due to overlapping shooting schedules, English actress Hannah Dodd took over the part of Francesca Bridgerton.
Hannah Dodd told fans of the series: "I'll get you out of your shoes, I promise."
View this post on Instagram
Reggae-Jean Page, who played the Duke of Hastings in the first season, and Phoebe Dynevor, who played Daphne Bridgerton, will both not be returning for the third season.
In the third season, we will follow the story of Colin Bridgerton and Penelope Federington as they begin on a trip that will lead them to fall in love.
The series is set in London in the 1810s and follows the Bridgerton family's accomplishments and failures.
Penelope is madly in love with her closest friend Colin, as viewers of the show are already aware, and the bond appears to be developing into something more in the third season.
By the way, the second season of the blockbuster show outperformed the first and became the most-watched Netflix series in English.
It has received 627.11 million hours of viewing time, whereas the first season received 625.49 within the same time period.
How all the splendor of "Bridgerton" came about
The first image from Netflix's upcoming series "Queen Charlotte: A Bridgerton Story" has been revealed. In the main series, Bridgerton Lady Danbury is played by Adjoa Andoh, and in her younger days, she will be played by Arsema Thomas.
Agatha takes advantage of Charlotte's ascent to the throne to gain entry into royal society. Agata becomes a guide for the new queen while also establishing her reputation and influence.
- The story focuses on Queen Charlotte's rise to the height of fame and power, and this prequel to Bridgerton reveals how the marriage of the young queen to King George set in motion both a great love story and a social shift, creating the society in which the characters in Bridgerton were later born - it is written in Netflix's description of the series.
Post by Bryan C.