"That '90s Show" will get a second season
Have you seen "That '90s Show"?
News
TV Shows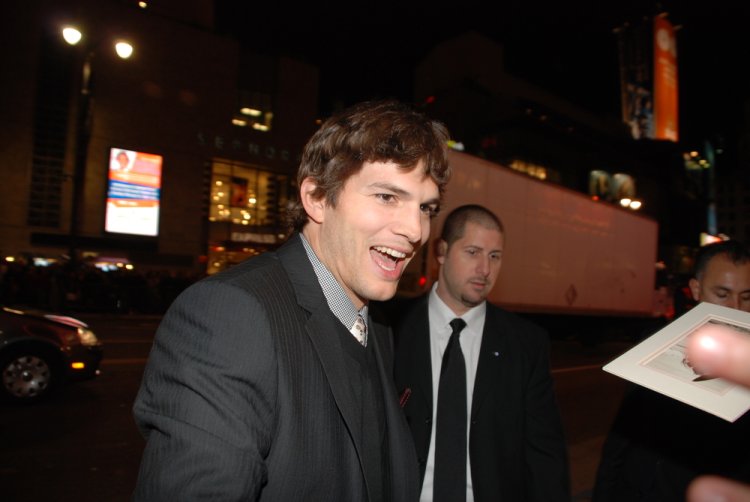 Photo Credits: Shutterstock
The "That '90s Show", as warm as a hug from Kitty and as dependable as Red's "foot in the ass," rapidly bonded with audiences, and Netflix renewed it for a second season.
- We at Point Place understand that you can choose from many programs and we are delighted that you chose us. We look forward to entertaining you for years to come - said Bonnie and Terry Turner, co-creators and executive producers of "That '90s Show" and "That '70s Show."
Leah Forman (Kali Haverda), the daughter of Eric Forman (Topher Grace) and Donna Pinciotti (Laura Prepon), spends the summer in Wisconsin with her grandma Kitty (Debra Jo Rupp) and grandfather Red (Curtwood Smith).
Ashley Aufderheide, Maxwell Acey Donovan, Rayne Doe, and Sam Morelos co-starred in the series, which also featured favorite characters from the original series, including Grace, Prepon, Ashton Kutcher, Mila Kunis, Wilmer Valderrama, Tommy Chong, and others.
An adorable moment between Ashton Kutcher and Mila Kunis on the set
Of course, since the finale of "That '70s Show" in 2006, Ashton and Mila have married and had two children. Mila stated in a 2016 interview with The Howard Stern Show that the two had little "romantic" spark when they worked on the original series owing to their age gap, but they reconnected in 2012 and began dating.
- We played boyfriend and girlfriend for eight years. And for eight years there was no chemistry between us - said Mila.
Ashton noted that returning to those roles as husband and wife was weird.
In a recent interview with BuzzFeed, the creators of "That '90s Show," who also worked on the original series, highlighted what it was like to reunite the original ensemble and how fantastic it was to see Ashton and Mila as Kelsa and Jackie.
- When Ashton and Mila walked into that scene together, I thought that was really the icing on the cake of this series - said creator Terry Turner.
In one scene, Ashton and Mila enter the Formans' kitchen after it is revealed that their kid is Jay (Mace Coronel), one of Leah's new friends and her crush.
- I wrote that scene all at once. The fingers went by themselves. I wanted so badly for Ashton to say, 'Damn, Jackie,' " creator and showrunner Greg Mettler said.
During the first episode's filming, Ashton studied his lines on the couch in the Formans' basement, much as he did during the original series. He dozed off on the couch, and when he awoke, the "weirdest feeling" he had was seeing Mila dressed as Jackie again.
- When I woke up, I opened my eyes and Mila was standing over me. I looked around and I was in the Formans' basement with my wife, dressed as Jackie. It was the strangest feeling I've ever had. " I literally didn't know what year it was," Kucher said.
Post by Bryan C.