Cindy Crawford looks fantastic in her fifties - This is her daily routine
One of the iconic supermodels of the nineties after more than thirty years in the world of fashion still looks fit and youthful - what is her secret?
News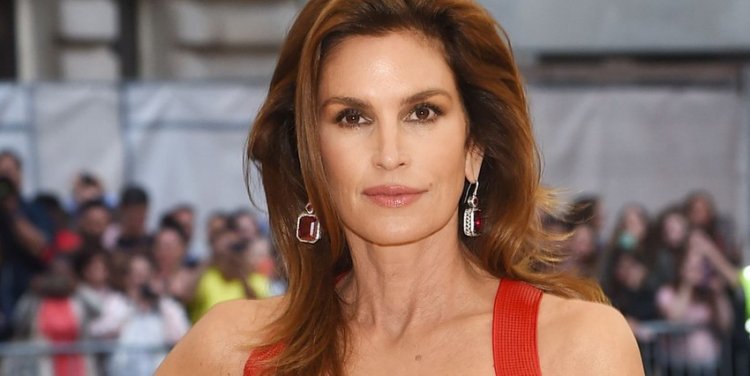 Photo Credits: Getty Images
Cindy Crawford shared a photo on Instagram announcing Rihanna's Savage x Fenty show and we seem to live in parallel universes because Cindy doesn't age.
Logically, we wondered how to look like this 55-year-old in our thirties and explored her wellness routine. In the 1990s, in addition to catwalks, Cindy conquered small screens with her exercise videos, and it seems that she still adheres to that workout routine. For The Cut, she revealed that she tries to exercise cardio at least 3 times a week for twenty minutes - running, jumping on a trampoline or simply running up stairs. Shee then does standard squats, lunges, and weight training.
View this post on Instagram
Sometimes she goes to pole dancing classes, and once a week she goes hiking with a friend, which is a great combination of fitness and socializing in the open air.
When she was younger, Cindy worked out because of her physical appearance, but today she realizes the importance of exercise for mental health. While her regimen doesn't sound bad, she is aware that it's not for everyone, so she advises us to try what type of exercise works for us because everyone has to find what suits them.
Nutrition also plays a big role. Cindy starts the day early, with a cup of green tea, followed by a protein shake or smoothie that she prepares herself from banana, spinach, mint, almond milk, cocoa powder and protein. Lunch is usually chicken or turkey with salad or vegetables, and she can't resist dark chocolate.
View this post on Instagram
However, she admits that she sometimes breaks her routine and doesn't worry if she skips a workout or eats a piece of cake once in a while, but emphasizes balance as the most important characteristic of wellbeing.
So when they ask her what her beauty secrets are, she says there are no secrets, because we all already know the recipe: enough sleep, enough water, and in everything we do for health, consistency is most important.
View this post on Instagram
By: Helen B.