Cynthia Nixon:" I can love both men and women"
Cynthia Nixon on same-sex love: "I can love both men and women, but I understand that for many it is not a choice."
News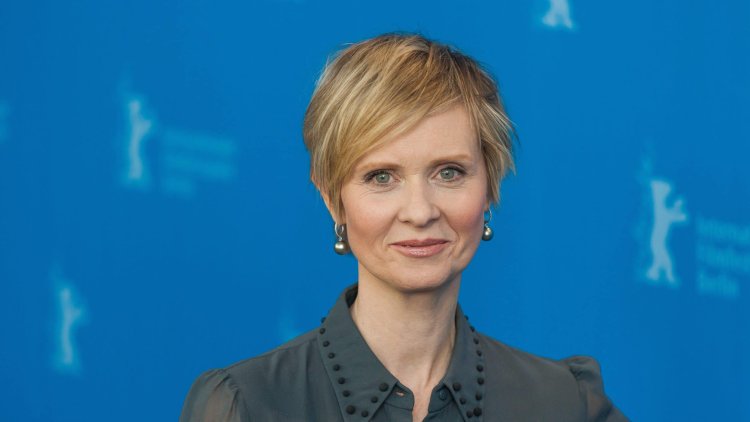 Photo Credits: Shutterstock
American actress and favorite Miranda Hobbes from the cult series 'Sex and the City', Cynthia Nixon (56), gave an interview in which she spoke about new episodes of the series.
The actress described in detail what happened from the end of 'Sex and the City' 17 years ago until the premiere of the series "And just like that ...", a kind of sequel to 'Sex and the City', which is currently being shown in the online video library HBO GO.
Recall, this is a series that continues the adventures of glamorous friends from Manhattan, but this time without Samantha, played by actress Kim Cattrall.
In the new episodes of the series, lawyer Miranda Hobbes, the character with whom Cynthia Nixon became famous, is experiencing probably the biggest changes. Namely, she is leaving her corporate job and returning to college to gain knowledge that will help her in her desire for social change. Along with this career turn, Miranda is also experiencing changes on the emotional level. She becomes increasingly dissatisfied with her passive husband and begins to notice other people.
'I can't stop pinching myself to make sure this isn't a dream. Of course, all this is very emotional for us as well. When we started filming 'Sex and the City', neither Sarah nor Kristin had kids. Today, their children, like my child, are in high school and college, so I often think about everything we went through together. At the same time, I believe that we have a lot of adventures ahead of us, ' Nixon told when she was asked about how she feels now that the new episodes have been presented to viewers.
Speaking about the women who follow the series, and who 'have a life in their fifties', she said:
'It would have been insane if we had just tried to continue where we left off. Our characters are different today, just as we and our audience are different. Time inevitably brings change. That is why I am proud to have a series that shows the life of 50-year-olds, their friendship, love, and fears. There aren't many such series today, '.
Nixon told in a long interview about the series, acting, Miranda's character and her political activism, as well as Miranda's same-sex aspirations in new episodes of the series in which her character shows same-sex preferences.
'Miranda's interest in women is growing. I wouldn't reveal too much what and how, but it will be interesting ', said the actress.
Asked to clarify her earlier statement that she doesn't have to be a lesbian to love another woman, Nixon said her statement was, in fact, a little different.
'But it doesn't matter. I know I've upset a lot of people and I'm sorry about that. I only said that I can love both a man and a woman. I understand that for many it is not a choice. I would never say that they can choose either. I spoke only on my own behalf. If I feel that way, does that mean my rights don't matter? I think they matter. '
The screenplay is signed by Michael Patrick King, Samantha Irby, Rachna Fruchbom, Keli Goff, Julie Rottenberg, and Elisa Zaritsky. The author of the HBO series Sex and the City is Darren Star, and it is based on the book of the same name by Candace Bushnell.