Rock 'n' roll legend celebrates his 78th birthday: He is addicted to music and sex, and has as many as eight children ...
He once admitted that he had slept with more than 4,000 women, and among them was his therapist, who once said that Jagger was addicted to sex because it 'gives him energy and strength'.
News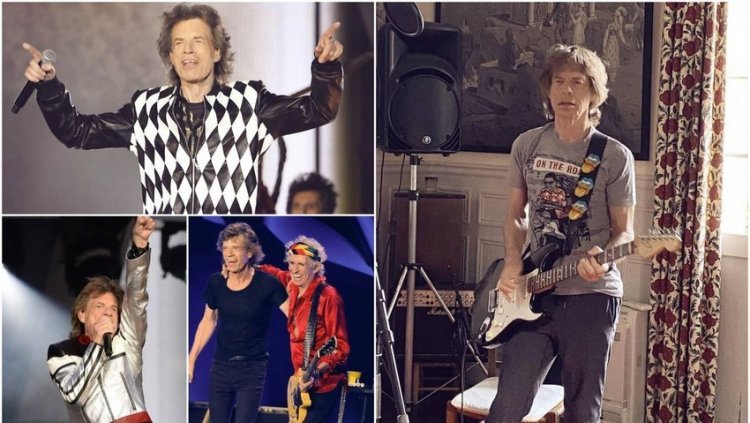 Photo Credits: Instagram
Today, the frontman of The Rolling Stones band Mick Jagger celebrates his 78th birthday, so on that occasion, we bring a brief overview of his life. Although he is approaching 80 and many believed that he would make it that far due to his lifestyle, he recently announced the continuation of their tour with the band and shows no signs that he intends to stop.
The famous rocker, full name Michael Philip Jagger, was born in 1943 in the English city of Dartford. He showed an interest in music from an early age and sang in the church choir. His father was a physical education teacher and his mother a hairdresser, and Jagger has a younger brother Chris (73), who is also a musician.
Jagger and Stones guitarist Keith Richards, 77, went to elementary school together. They met on the train and founded The Rolling Stones.
"We've known each other since childhood, but we became close as teenagers at Dartford Rail Station. Mick wore records of Muddy Waters, the blues I adored - Keith described how he started hanging out with Jagger.
The band's first debut single "Come on" was released in 1963, and a year later they released their debut album "The Rolling Stones". Jagger and Richards were roommates in a dilapidated London apartment at the time, and they played to pay the utilities. Jagger dropped out of economics to pursue a career in music, despite previously planning to become a politician.
Richards and Jagger wrote the hit "(I Can't Get No) Satisfaction" in 1965, which became their first international hit. During the 1960s, the image of the Stones as rebels and as opposites to the Beatles was established.
- I wasn't trying to be rebellious then, I was just my own. I was not trying to challenge anyone, Jagger told Vanity Fair in 1992.
The Rolling Stones 'planetary popularity continued to grow, and Jagger indulged in alcohol, drugs, sex, and a rock'n'roll lifestyle. In addition, due to his many turbulent relationships, he became known as a womanizer, and he left behind not only broken hearts but also many children.