Delicious: Cheesecake in a glass!
Cheesecake in a glass will be ready in 10 minutes. Perfect and creamy, you will not regret it.
Recipes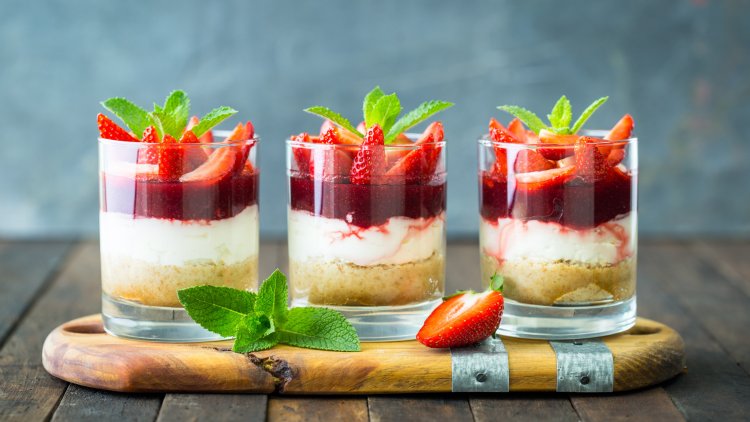 Photo Credits: Shutterstock
Although many are supporters of ice cream and only ice cream during the summer, we can not ignore the fact that the holidays are upon us, people travel but also host friends and relatives.
Well, this is a recipe for all of you who have decided to be real hosts and don't want to spend that little free time in the kitchen, or for all of you who have had enough ice cream (is that even possible?). Cheesecake in a glass ready in 10 minutes, very creamy, refreshing and most importantly, we don't heat the house.

Ingredients:
Cookies

Honey

Whipped cream

Creamy cheese

Powdered sugar

Vanilla

Fresh fruit (blueberries, raspberries, blackberries, strawberries)
The base for 6 glasses:
200 g of integral biscuits

2 large spoons of honey
View this post on Instagram
Procedure:
Crush the biscuits in a blender and add honey to bind them together a little and fill the glasses with the mixture. (Tip, if you don't have a blender, you can put the biscuits in a plastic freezer bag between two cloths and crush them with a rolling pin).
Cream:
2.5 dcl of cream for whipping cream

2 tablespoons of powdered sugar

1 teaspoon of vanilla flavoring

200 grams of cream cheese
Procedure:
Whip the whipped cream and manually add the whipped cheese to which you have added sugar and vanilla and a few drops of lemon if desired. Add the cream to the glass.
Fruit dressing:
125 grams of fresh berries (you can use blackberries)
Procedure:
Grind the fruit with a fork or hand mixer, if it is sour, add a little sugar as desired (as it is the season for fresh fruit, I do not cook the dressing, but if it is bought frozen, I recommend that you sweeten it, boil it and finish with the same procedure) Strain through a sieve to remove the stones and pour over the cream.

Post By: Vanessa F.