Doug Hutchison's scandalous marriage
When the news appeared in 2011 that the famous Hollywood actor was marrying a 16-year-old girl, all the media had been writing about it for days.
Stars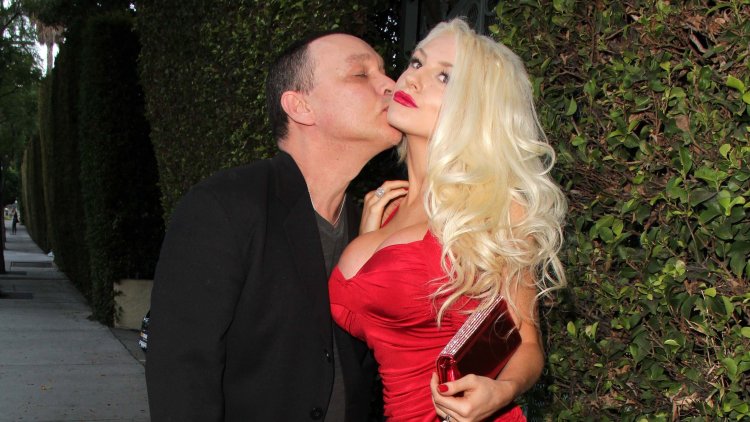 Photo Credits:
Minor Courtney Stodden married 34-year-older actor Doug Hutchinson as a sixteen-year-old girl. With disbelief, everyone watched the unusual love. After getting rid of Hutchinson's torture, Courtney decided to talk about everything she experienced during the period when she was married to a famous actor.
Their marriage lasted for two and a half years, and during that time, Doug's career failed, and not only that - he was rejected by his family and friends. It all happened because of this marriage with an underage girl. The two often appeared in public, and Courtney often called her husband "dad." She said at first that it was an accident, but many were not sure about it, but it was speculated that she was forced to do it.
View this post on Instagram
Some time ago, Doug also spoke in public about the collapse of his career. "She was 16 and I was 50, and I knew it would attract attention, but I didn't understand what impact it would really have. I didn't think the manager and agent would leave me after that. I was blacklisted. I lost family and friends. I was suddenly on the Titanic and everyone was fleeing except me and Courtney", said the actor.
And after his marriage failed, Doug said he did not regret it. The couple divorced in 2017, and Doug pointed out that after that he was completely financially ruined. At first, Courtney did not want to give details about their marriage, but at one point she decided to reveal part of her story. According to her, she suffered horrible psychological violence and the public was not at all kind to her. Because of the "sick relationship" as the public described their marriage at the time, they also received death threats. After that, she spoke about the consequences that the marriage had on her. The hardest thing for her was that Doug forced her to change her body to look like his idol - Pamela Anderson. She was forced to put silicone in her breasts, which was very difficult for her.
"I was a very insecure teenager. I was constantly thinking negatively and I had a terrible opinion of myself. It didn't help that I was shaped into a kind of prostitute, while my body hadn't developed properly yet, nor did I find myself and overcome my insecurities. I was so broken that I analyzed every part of my body and I hated my reflection in the mirror. I was broken inside", she said. Stodden also emphasized that everything she went through made her even stronger. "I am a really empathetic, sensitive person and I have always been. My experience made me even stronger" - she said.