Kim Kardashian wore Marilyn Monroe's dress!
When Kim Kardashian stepped on the red carpet of the Met Gala, no one was breathing. The last time someone wore this dress was seen by the whole world.
Stars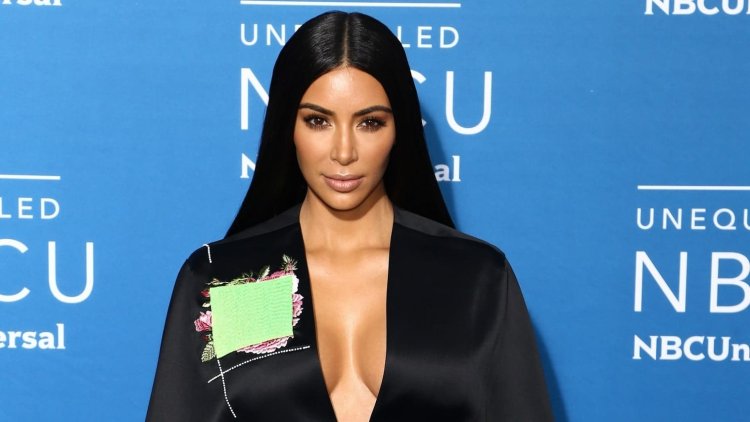 Photo Credits: depositphotos
When Kim Kardashian stepped on the red carpet of the Met Gala, no one was breathing. The last time someone wore this dress was seen by the whole world.
No one loves the Met Gala like Kim Kardashian! Since childhood, she sighed looking at photos from this event and dreamed of being on the famous red steps, but that was out of the question long after she became super famous. Her family and she were rejected by Vogue, which traditionally organizes this event, and for the first time, Kim walked the red carpet of the Met Gala as a plus one, with Kanye West. At that time, everyone was horrified that Kim was invited at all, and days of ridicule followed because the pregnant beauty wore a dress that was not overly flattering.
A few years later, Kim Kardashian is not only invited to the Met Gala, but she is a guest that everyone is eagerly waiting for, there is speculation for days about what she will wear, she arrives last and she closes the red carpet! After 48 hours of rumors in Hollywood circles that Kim is preparing a real treat for this year's Met Gala, she has shown that she has no intention of disappointing!
The most famous reality star on the planet appeared in an unreal creation - a dress that belonged to Marilyn Monroe. Not a copy, but in the dress where the legendary film diva sang "Happy Birthday, Mr. President" to John F. Kennedy in 1962! The beautiful dress follows the body line, is perfect for the figure of lush curves, falls to the floor, has simple straps, and, in general, is not overly complicated design. It's Kim's favorite nude color, and it is adorned with more than 6,000 crystals, which makes it impossible not to look at the woman who wears it!
It is a piece of clothing made to measure by Marilyn Monroe and especially for her, and the actress paid $ 1,440 to the then famous costume designer Jean Louis. It was first resold at auction in 1999, for just over a million dollars, as part of the sale of items that belonged to Marilyn. Then, at the auction in 2016, the dress was sold again, for an incredible 4.8 million dollars, and to this day it holds the record as the most expensive dress sold at auction.
Today, it is part of the "Ripley's Believe It or Not" exhibition, with which Kim connected through the owner of the auction house "Julien", with whom she has a great relationship because she is a fan of auctions and often buys old items from Hollywood greats, as well as former US President John F. Kennedy. The dress is usually kept in special conditions so is not to be damaged by aging, and Kim wore it for the first time before leaving for the Met Gala, for rehearsals she tried a replica.
"I always thought Marilyn had curves, extreme. I thought that in some parts I could be thinner than her and that I could be bigger in some parts where she was thin. That's why I cried when I didn't look well"- Kim revealed.
Since there was no way to make the dress according to her needs, the reality star started a rigorous diet and trained hard, until she sculpted her body to the measure of Marilyn Monroe! A month later, her replica looked perfect. "I wanted to shed tears of joy when they brought it to me," Kim said honestly.
The reality star did not completely copy the look of Marilyn Monroe, so the recognizable hairstyle, red lipstick, and youth were missing, but Kim, as a sign of respect for the legendary actress, dyed her hair blonde and thus gave her another homage. "I spent the whole day bleaching my hair, 14 hours non-stop" - revealed Kim, who decided to lift and style her hair so that her face was still in focus.