Elitemini TH60 mini desktop PC
Technology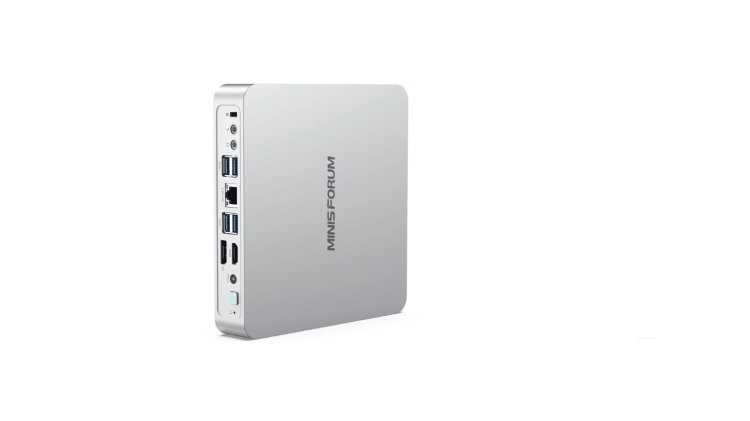 Photo Credits: MINISFORUM/Promo
MINISFORUM, which is becoming increasingly popular in both the professional and personal arenas, has just officially debuted and begun selling its Elitemini TH60 mini desktop PC, which is equipped with the eleventh generation of Intel CPUs based on the Tiger Lake architecture.
The Elitemini TH60 has a compact body that measures 18.28 x 17.78 x 3.55 millimeters, which is enough to support a complete computer with interior space for up to 64 GB of DDR4 memory (via two SODIMM slots), a PCIe 4.0 slot for solid-state storage, and an M.2 2230 slot, which is occupied by a wireless card as standard. Furthermore, unlike previous models, we will include a fan within the box to maintain active cooling.
Although, without a question, its most appealing feature is its processor, which is equipped with an Intel Core i5-11260H with 6 cores and 12 threads and support for speeds of up to 4.4 GHz, capable of providing more than adequate CPU performance to support every daily and work-related task.
However, while we will be able to use it, it is important to note that this little PC is not well suited for gaming or video and graphics rendering operations, as it will only have integrated Intel UHD graphics, with 16 units of runtime, rather than the higher powerful Iris Xe graphics.
So, how could it be otherwise, this compact PC has a large connectivity area, offering an HDMI port and a USB-C compatible with video playing up to 4K at 60 Hz, as well as a third display connector capable of up to 8K at 60 Hz (4K at 60Hz).
In addition, there will be four USB 3.2 Gen 2 Type-A ports, one USB 3.1 Gen 1 type A port, a microphone input, an audio output, and a 3.5 mm headphone socket, as well as a 2.5 Gbps Ethernet port for Internet access.
The MINISFORUM Elitemini TH60 is currently available on the brand's official website for $639 for its model with 16 GB of RAM and 512 GB of solid-state storage. Despite the fact that the firm is presently offering a slight discount for early adopters, lowering this little PC to $539 for those who make a reservation before its release and first shipments at the end of May.