Emilia Clarke: "I'm sorry, but I can't"
The star of "Game of Thrones" refuses to watch the continuation of the series.
News
Movies
Stars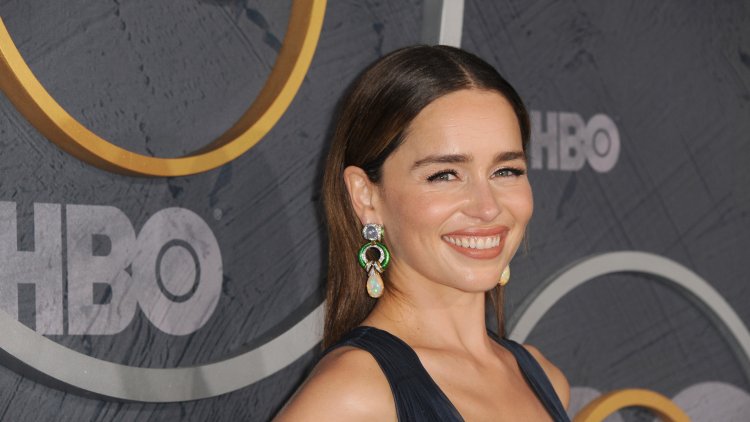 Photo Credits: Shutterstock
Actress Emilia Clarke, who played Daenerys Targaryen in the cult series "Game of Thrones", revealed in a recent interview that she does not want to watch the prequel of the series "House of the Dragon".
"I just can't watch it. It's weird and unusual," Clarke said in one interview and then explained why. "I can't. I'm sorry, it's weird for me to watch it. I'm glad the series was filmed and won awards, but I can't watch it. It's like someone is inviting you to a graduation party that isn't yours. That's how I feel. I avoid watching that series," Clarke said.
View this post on Instagram
Clarke was nominated for four Emmys and three Critics' Choice Awards for her role in "Game of Thrones", while "House of the Dragon" was nominated for Best Drama at the Golden Globes. "House of the Dragon" is one of the most-watched series in the history of HBO, and the pilot episode alone was watched by 9.9 million people on the first night.
As a reminder, "House of the Dragon" is based on the novel Fire and Blood by George RR Martin, and the action takes place 200 years before the events of the "Game of Thrones" series.
Recall, Clarke portrayed Daenerys Targaryen in 62 episodes of the show, and the role gave her popularity as well as some difficulties. After attending acting school, the actress joined the series at the age of 23, and at such a young age, she was given the huge challenge of playing one of the most recognized roles in the entire series.
She said that the sex scenes worried her because she didn't know what to do. She'd never been on a huge movie set before, and the requirement to strip naked in front of the entire staff and audience was very tough for her.
NEW: https://tvexposed.com/do-you-like-watching-true-crime-documentaries
Post By: Vanessa F.