Eva Longoria showed her enviable line!
Eva Longoria showed an enviable line in a bathing suit after a fight with excess weight.
News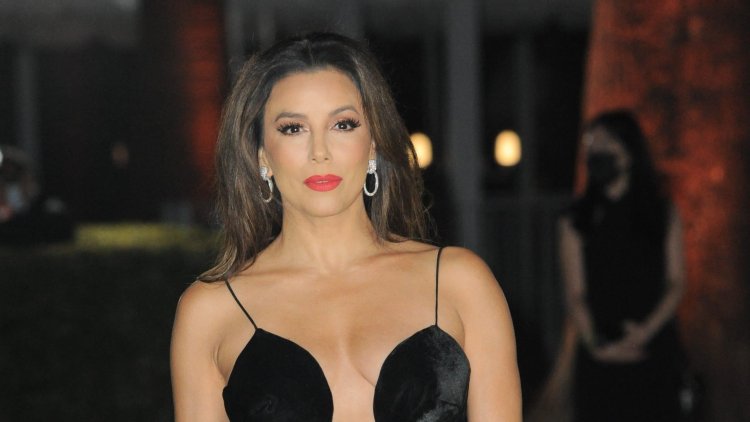 Photo Credits: Shutterstock
Actress Eva Longoria posted a photo of herself posing, in a one-piece swimsuit, with her son Santiago. The adorable photo immediately garnered a huge number of likes and comments on social media, and we can notice that Eva looks better than ever. 
In a white bathing suit that fit her perfectly and accentuated all her curves, she showed an enviable figure as she held her smiling little son who was in a colorful outfit. Recall, Eva was a guest at the wedding of Brooklyn Beckham and Nicola Peltz since she is Victoria's longtime and best friend.
She arrived at the 'wedding of the year' in the company of her husband, Mexican businessman Jose Pepe Baston. He is not her first husband. Namely, at one point, the actress found hundreds of messages on her ex-husband's mobile phone, which he sent to other women. One of them was and is Erin Barry, the wife of his then-teammate Brent Barry. The couple officially divorced in 2011, and Eva later described their marriage with the words, 'I didn't realize at the time that I had become a personal version of Desperate Housewife', referring to the role that made her famous. Her first husband was colleague Tyler Christopher, the star of the 'General Hospital' series, but the marriage lasted only two years, from 2002 to 2004.
She looked enchanting in a black long dress signed by Victoria. It is known that their friendship dates back to 2007. when the Beckham family moved from London to Los Angeles because of David's contract. Although the family no longer lives in the United States, the ladies have remained close and often spend the holidays together.
Eva once called Victoria 'the funniest person she's ever met , and entrusted her with designing wedding dresses for her third husband. 'Eva is the best and most beautiful woman I have ever met,' Victoria said in an interview. Victoria was also a great support to her during and after the pregnancy when the actress gained about 20 kilograms, which is why she suffered terrible comments on the Internet that are condemnable. Then she started training every day in a private gym and jumping on a trampoline, and there is not a single trace of extra weight left on her body.