Face Icing: Miraculous face massage you can do at home
Do you want your facial skin to look refreshed, tight, and less bloated? We have a simple proposal for you, and no, it doesn't cost much, it doesn't involve going to a beauty salon and it's not complicated to perform.
Lifestyle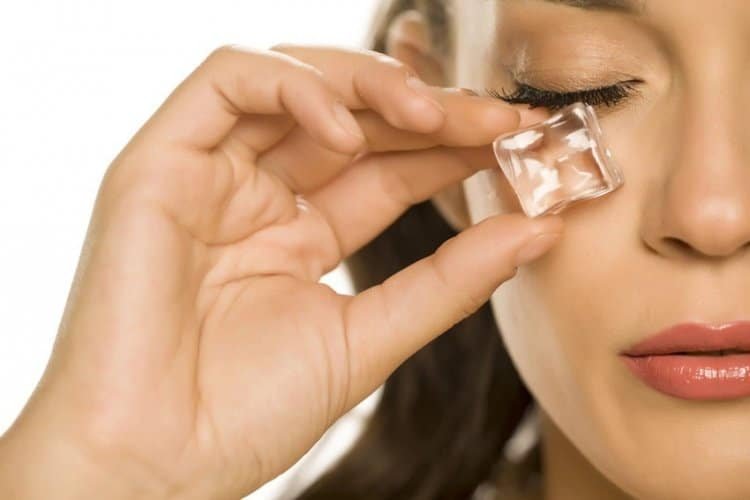 Photo Credits: Shutterstock
This sounds almost impossible, but it is true. It is a new skincare trend - ice massage, and many beauty bloggers have already included this trend in their daily routines. You can do this massage with an ice roller, which looks like any other roller, only it contains a mixture of gel and water, so after you leave it in the fridge for a few hours, its coldness will last longer due to the gel. However, if you do not have an ice roller with you, you can also put ordinary ice cubes in a thin, cotton handkerchief, which you will then use massaging movements over your face. Although classic ice will melt faster in contact with the skin, it will certainly have beneficial effects on it.
For a start, it is important that your facial skin is clean and that you massage it in the right way. For an effective massage - start from the forehead over which you will move with movements up and down, and then move to the direction of left and right. Then, move on to the strokes from the nose, over the cheeks to the ears, and apply a little more pressure in this area when massaging, for an additional tightening effect. Repeat the steps on the left and right cheeks. Finally, cross the part under the chin with ice, stroke towards the neck, and then touch the neck with downward movements. When you're done, leave the skin to rest for a while and don't wash or apply makeup right away. You can apply a cream for the area under the eyes, or a gentle day cream that will additionally boost the radiance of your face.
You will notice the effects of face icing very quickly, and they include accelerated blood flow, which causes freshness of the face and a slight blush, as well as tightness and radiance of the face. Your skin will be grateful for this treatment, which you can apply several times a week - because there are really no harmful effects! It is recommended to apply this treatment in the morning when it will help reduce swelling, if you have it, and it will also reduce redness and soothe problematic skin. Although the cold is an unpleasant sensation, you will not have these problems with a cold massage - because as long as the ice is in constant motion, you will not feel any discomfort or pain.
View this post on Instagram
Ice facial massage is also a very suitable addition to your skincare routine because it does not last long, 15 minutes is enough for your skin to already feel the effect. So, if you wake up and feel bloated, you have time for a quick massage before going to work! Of course, you can add this new ritual to your evening routine if it suits you better, and in the morning you will wake up refreshed. In any case, you have nothing to lose if you try this new trend, and the effects can really be visible and positive!
Read Next: Your feet are always cold? This is what you can do.
By: Helen B.